We have nine care homes in Worcestershire, providing a range of residential care, dementia care and respite care.
Our two care homes in Worcester, including our flagship care home Juniper House, are in St John's. Our other county care homes are situated in the rural areas of Malvern and Upton-upon-Severn, the canal-side town of Stourport-on-Severn, as well as Droitwich, Bromsgrove and Redditch. 
Pre-bookable respite care stays for your loved one
Caring for a loved one is so rewarding, but can leave you feeling exhausted. Our Worcestershire care homes offer respite care breaks that can be booked in advance, giving your loved one a change of scenery and somewhere safe, stimulating and comfortable to stay whilst you recharge your batteries. 
To find out more about respite care breaks, please contact our care homes directly from the list below.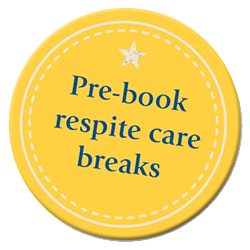 Our care homes include all of the usual comforts you'd expect such as warm and welcoming living areas, bright and airy dining rooms and cosy bedrooms which are our resident's personal space to rest and relax in.
However, we believe it's the personal touches and the quality of tailored care and support delivered which make them true homes for our residents.
Our staff are carefully chosen for their warm and compassionate nature and we believe that kindness is at the very heart of the care services we provide with our teams focused on delivering quality care and support which would be fit for a member of their own family.
When a resident joins us, together we take the time to build a picture of their life so far so that we can understand who they are as an individual. This enables us to ensure our residents not only receive the care and support they need but that they live happy and fulfilling lives.
All of our care homes in Worcestershire have dedicated activities people who support our residents to try new experiences and rekindle old past times. Residents are encouraged to continue with the things they love whilst trying new things – giving them the opportunity to create treasured memories in the company of friends and family.
Our care homes are our residents' homes, so loved ones and friends are welcome to join us at any time – this could be afternoon tea, when we serve freshly-baked cakes, or to enjoy a community event such as a summer BBQ or Christmas carol service.
The care homes in Worcestershire are set in the thriving rural county which boasts beautiful scenery and has several picturesque canal and riverside towns.
Sitting on the River Severn, Worcester is a historical city following the Battle of Worcester in 1651. With its magnificent cathedral, cricket ground and racecourse, Worcester Woods Country Park, plus a theatre and an abundance of restaurants and shops, there is always something to do.
A short drive from the city is the spa town of Malvern, which is well known for the Malvern Hills, with some of the most spectacular views in the Midlands. The town features the Three Counties Showground, a stunning 900-year-old church and has a host of lovely restaurants, shops and a theatre.
Another popular and attractive town in Worcestershire is Upton-upon-Severn, which attracts visitors from far afield with its hugely popular jazz and folk festivals. This riverside town features a marina and hosts water and boating festivals, with several pubs and restaurants overlooking the banks of the River Severn.