Kayleigh's work experience
For students like Kayleigh, doing work experience in a care home can be hugely rewarding on a personal level, as well as a professional one.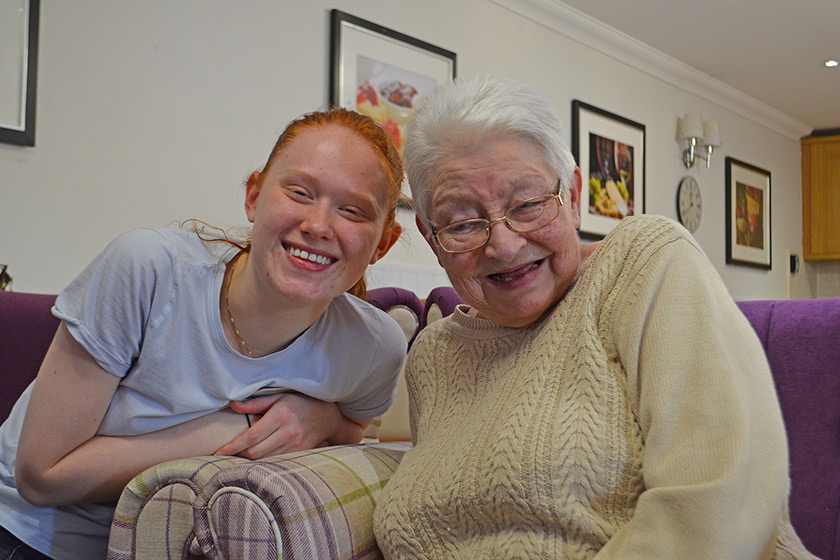 She said: "I was really close to my grandparents and because of that I find I have strong connections with older people. I've always been so interested in learning about their past."
Studying Health and Social Care Level 3 at Heart of Worcestershire College in Redditch, Kayleigh started her placement at The Beeches Residential Care Home in October, and has loved every minute of it.
The highlights
Talking about the best bits, the 18-year-old, whose late grandfather lived with dementia, said: "I have enjoyed learning about the residents' life stories and doing so many activities with them.
"A couple of the residents lived in areas where my nan and granddad lived or where they worked, so I always find it really interesting to talk to them about these connections."
Kayleigh said her time at the home has been a great boost to her confidence. "When I started I was quite nervous. When the residents started to talk to me about their lives it was nice because I realised they must really trust me."
This is one of three placements that she will need to complete as part of her two-year course.
Part of a great team
Kayleigh truly feels part of the team at The Beeches. "The staff have been lovely and really helpful. They are so dedicated to their jobs," she added.