An unusual collection of critters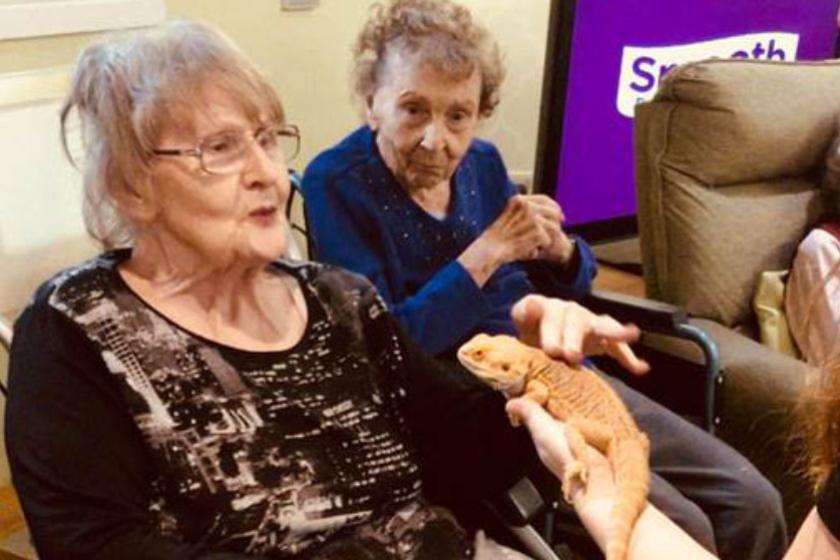 There was animal magic as Sanctuary Care home residents in Telford received a new year's visit from a rather unusual collection of critters.
The array of creepy crawlies and furry friends were the star attraction as residents at Lake View Residential Care Home on Brookside Avenue enjoyed an animal-handling show.
Getting up close, residents and the team held and stroked snakes, giant snails and many more fascinating creatures from Zoolab – who provide live animal-handling workshops across the UK.
A rare opportunity
A trained ranger, who brought the animals to the Telford home, was also on hand throughout the interactive session to answer any of the residents' questions and share interesting facts about the animals.
Speaking of their encounter 77-year-old resident Doreen Harris said: "It was so interesting to see, hold and learn all about the animals. The bearded dragon really made me giggle and titter as it tickled so much."
In agreement, 81-year-old Jean Edwards added: "It was a really rare opportunity to see animals that you would never normally see!"
Activities leader at the home, Claire West said: "Our residents absolutely loved holding the animals – their eyes lit up when they saw them. They were all so brave holding the bearded dragon!"