Glittering 20s Tea Dance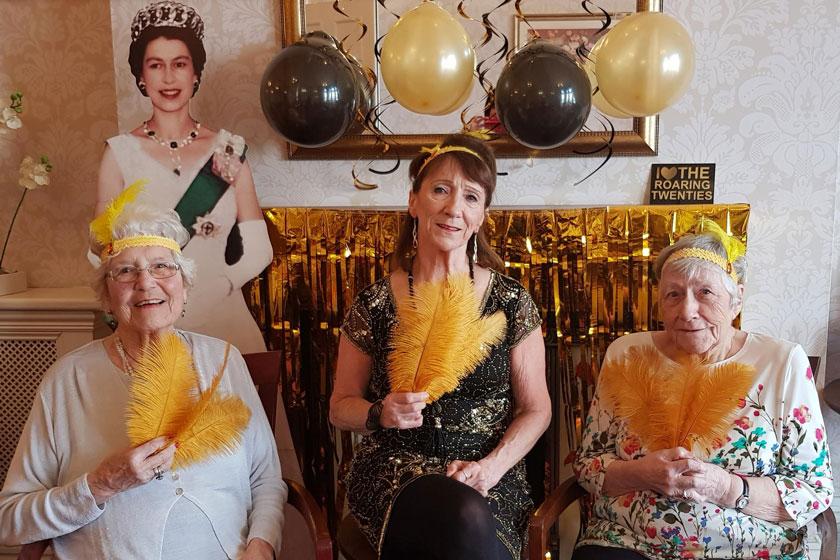 Residents at a Sanctuary Care home in Weston-super-Mare will don their finest frocks and handmade crowns for a royal themed Care Home Open Day celebration next week.
On Saturday 21 April between 2.30pm and 5pm, the team and residents at Beach Lawns Residential and Nursing Home on Beach Road, will welcome people from the local community along to a 1920s inspired event, also in celebration of The Queen's 92nd birthday.
There will be live entertainment and scrumptious refreshments available throughout the day.
Speaking of the event, home manager Lyn Taylor said: "Our residents and friendly team are really looking forward to welcoming the local community into our home for our joint celebration of Care Home Open Day and The Queen's birthday.
"With fantastic entertainment, great company and refreshments, we hope it'll be an occasion fit for any royal!"
Saturday 21 April marks the sixth annual Care Home Open Day, when homes nationwide open their doors and welcome people to share a special day with their teams and residents, forging lasting links with their local communities.
The theme for this year is linking communities, so if anyone would be interested in attending and making some new friends at Beach Lawns, please drop in anytime between 2.30pm and 5pm.
Care Home Open Day comes as a double celebration for Sanctuary Care, which is marking its 20 year anniversary of delivery care to its residents.
The address for those wishing to attend is Beach Lawns Residential and Nursing Home, 67 Beach Road, Weston-super-Mare, Somerset BS23 4BG.