Signing care home residents shine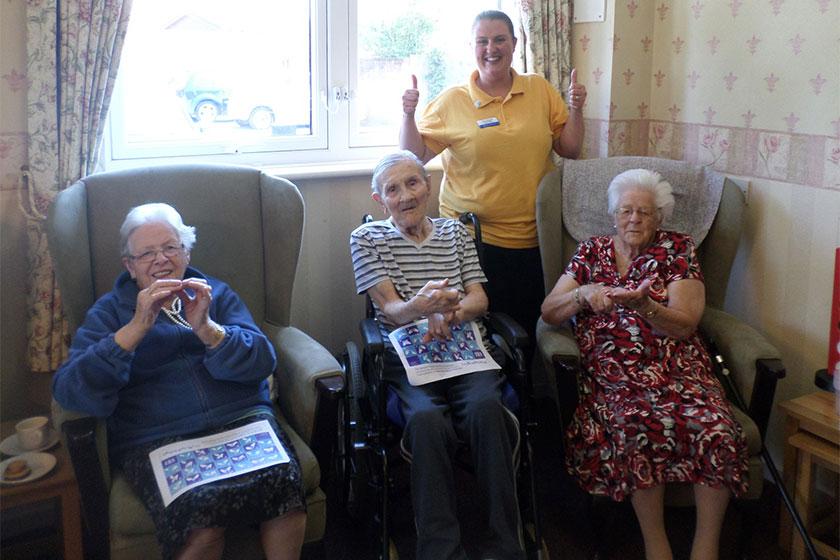 Residents at a Sanctuary Care home in Harwich have been proving it's never too late to learn something new, in honour of a national awareness campaign.
The team and residents at Don Thomson House Residential Care Home have been getting to grips with signing, taking part in a British Sign Language session for Deaf Awareness Week 2018 (14 – 21 May).
Learning how to say 'hello' and spell their names, the home's residents put their new skills to use, interacting with each other and facilitator of the session, Ann-Marie Greenhalgh.
A cause close to home
Ann-Marie, who is also the home's activities leader said: "Deaf Awareness Week enables us all to be more mindful of hearing loss. Many people assume it is just older people who live with hearing loss but this is not the case – the skills our residents and the team have learnt today will enable us to be more aware and use our BSL to engage in conversation with many!
"This is a cause close to my heart as my son was born deaf. The more awareness we have the better – we will look to further our new skills in the coming weeks!"
Deaf Awareness Week is an annual event primarily owned and promoted by the UK Council on Deafness to raise awareness and challenges of deafness and hearing loss faced by 1 in 6 people in the UK.