Cupcakes and a charity challenge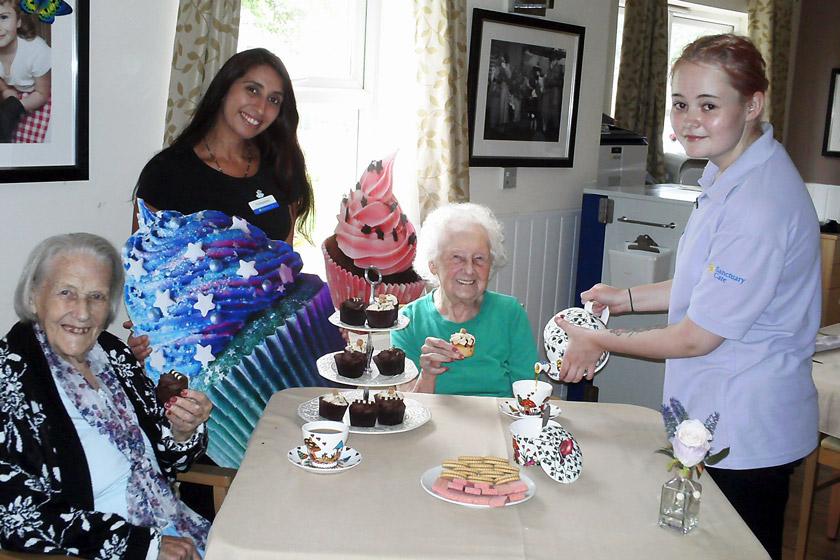 A Sanctuary Care home in Bilston is inviting their local community to join them to enjoy scrumptious cupcakes, fundraising for a dementia charity close to their hearts.
On Thursday 14 June between 2pm and 4pm, the team and residents at Lime Tree Residential Care Home on Ettingshall Road are inviting people from their local community to a special tea party in aid of Alzheimer's Society Cupcake Day.
There will be hot drinks and scrumptious sweet treats to enjoy including homemade cupcakes, in exchange for a donation to the well-known dementia charity.
The Sanctuary Care home's manager, Denise Maggs-Paulton said: "Our residents are really looking forward to cupcake day, and have been trying their hand at cupcake decorating in preparation for the special day.
"This is a cause close to all of our hearts here at Lime Tree so we do really hope to welcome both new and familiar faces alike, from our local Bilston community.
Putting her best foot forward
Launching her fundraising drive at the event, care assistant Jasmine Careless (pictured) will be putting her best foot forward, challenging herself to a 26-mile walk at Stonehenge also for Alzheimer's Society this summer.
For those wishing to attend the address is Lime Tree Residential Care Home, 108 Ettinghall Road, Bilston WV14 9UG.
Cupcake Day is an annual fundraising day for Alzheimer's Society celebrated on Thursday 14 June and has raised £1.4million since 2016 for the well-known dementia charity.