All aboard!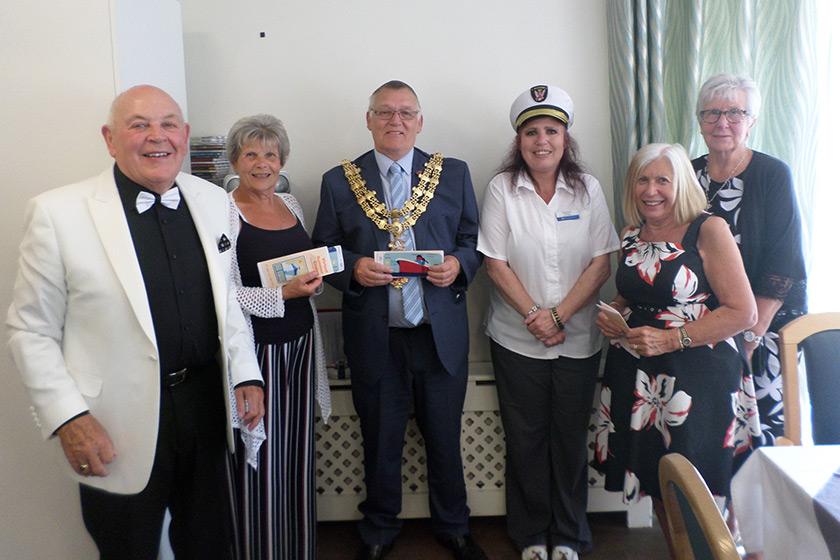 Residents at a Sanctuary Care home in Harwich embarked on a 'virtual' voyage around Europe for the home's summer cruise week.
The team and residents at Don Thomson House Residential Care Home on Low Road explored the cultures and flavours of different destinations across the globe as part of a week of themed days.
Boarding passes in hand, the home's residents, along with fellow Sanctuary Care residents across the country, voyaged to Holland, Venice, Paris and Sweden and even had their very own Captain's Table dinner attended by the Mayor of Harwich, Councillor Charlie Powell and The Friends of Don Thomson House.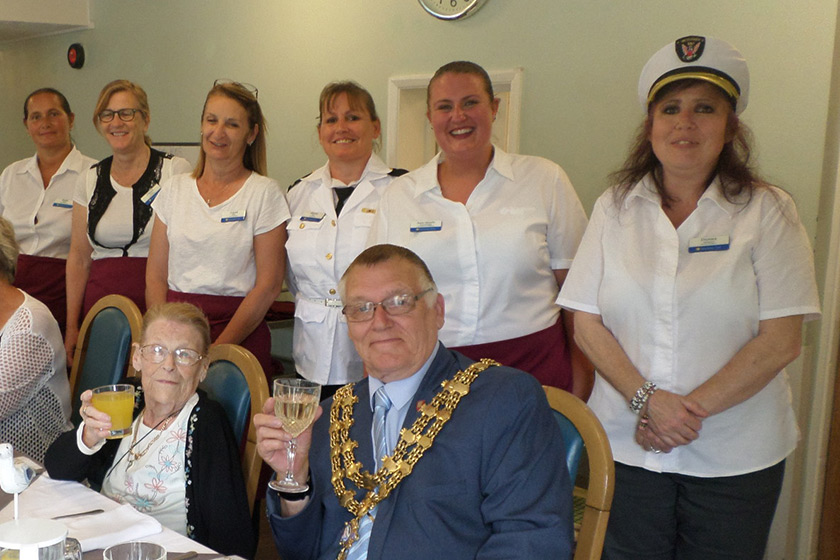 Residents dressed to impress, as they welcomed their special guests aboard, enjoying a menu of soup, roasted turkey with all the trimmings and a scrumptious lemon mousse followed by a fun world quiz.
After setting sail on the SS Don Thomson, residents enjoyed their first land day in the Netherlands, watching Holland born Andre Riéu in concert on the big screen and for their day in Paris, scrumptious pastries were served as residents watched a showing of the wonderful Les Misérables.
For the final destination, Sweden, the Captain of the ship and home manager Donna Ashman showed off her Swedish skills and gave a basic Swedish language lesson whilst sharing tales of her adventures in Sweden – where she lived for eight years, completing her nurse training in a place called Karlstad.
Speaking of the special voyage Donna said: "We all had a fabulous week on board the SS Don Thomson, which I had, the privilege of captaining.
"Our team really pulled out all the stops to make this special event a reality, and our residents absolutely loved it – we can't wait to see where we go next year!"
The home's virtual cruise week comes as a double celebration for Sanctuary Care, which is marking its 20 year anniversary of delivering care to its residents.