Around the world in five days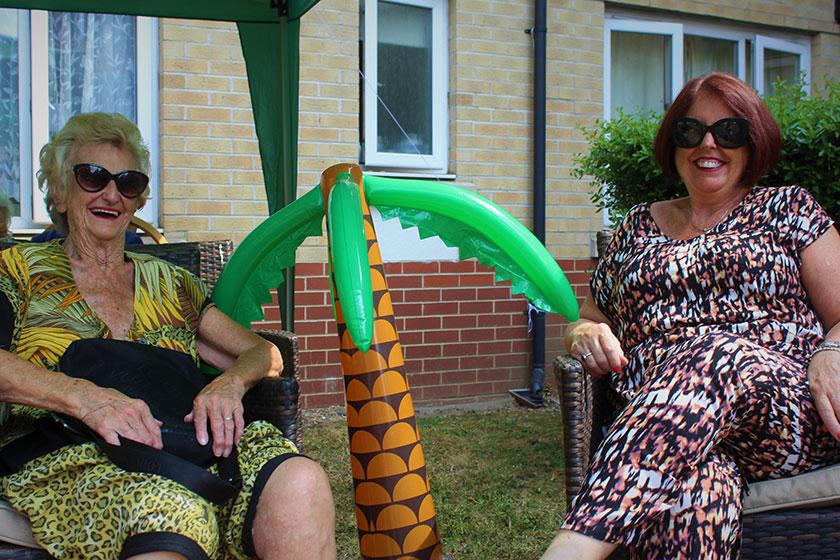 A Sanctuary Care home in Greenwich pulled out all the stops last week, setting sail on a virtual summer cruise.
The team and residents at Riverlee Residential and Nursing Home in Franklin Place embarked on a week-long virtual summer cruise exploring the tastes and cultures of countries far and wide, along with Sanctuary Care's other homes across England and Scotland.
Boarding passes in hand, the home, which provides residential, residential dementia and nursing care, was transformed into a number of holiday hot-spots for the residents to enjoy including Italy, the Caribbean and North America.
Many of the home's team are originally from the Caribbean, so was the perfect opportunity for them to show off their culinary skills – serving up a wide range of dishes for the residents on their day there, including jerk chicken and rice, curry goat and rum punch!
With the red, white and blue bunting hung, residents enjoyed traditional US fast-food including Hot Dogs and Hamburgers whilst listening to the best American show songs performed live at the home on their day-trip across the pond.
Speaking of the week's festivities, the Sanctuary Care home's manager Cecilia Agadzi said: "Cruise week was a great hit with our residents and their families! There was plenty of dancing, singing, smiles and laughter – fantastic food too!"
The home's virtual cruise week comes as a double celebration for Sanctuary Care, which is marking its 20 year anniversary of delivering care to its residents.