A day down under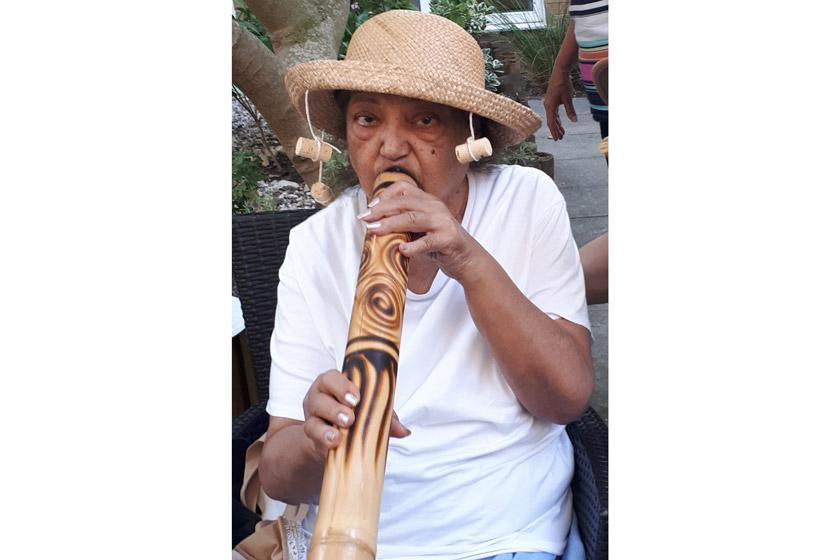 Residents at a Sanctuary Care home were 'transported' from Harrow down under during their virtual summer cruise week.
The team at Rowanweald Residential and Nursing Home on Weald Lane made sure their residents had a trip to remember as they said 'G'day' to the cultures and tastes of Australia from the comfort of their welcoming home.
Setting sail across the Pacific visiting Melbourne, Sydney and 'The Outback', the home's residents enjoyed live entertainment and tried their hand at playing the didgeridoo – first played by indigenous Australians. The team also served up scrumptious barbecue refreshments including shrimps, sausages and steaks.
Resident Lilian Galpern said: "It was a wonderful day – I really enjoyed it."
The Sanctuary Care home's activities assistant Elaine Rivers said: "Our virtual Aussie cruise went down fabulously – the food was wonderful and our residents just loved it!
"The didgeridoo was a highlight; there were plenty of giggles and smiles from our residents as they watched the care team give it a go. It's harder than it looks!"
The home's virtual cruise week comes as a double celebration for Sanctuary Care, which is marking its 20 year anniversary of delivering care to its residents.