A trip to the Wild West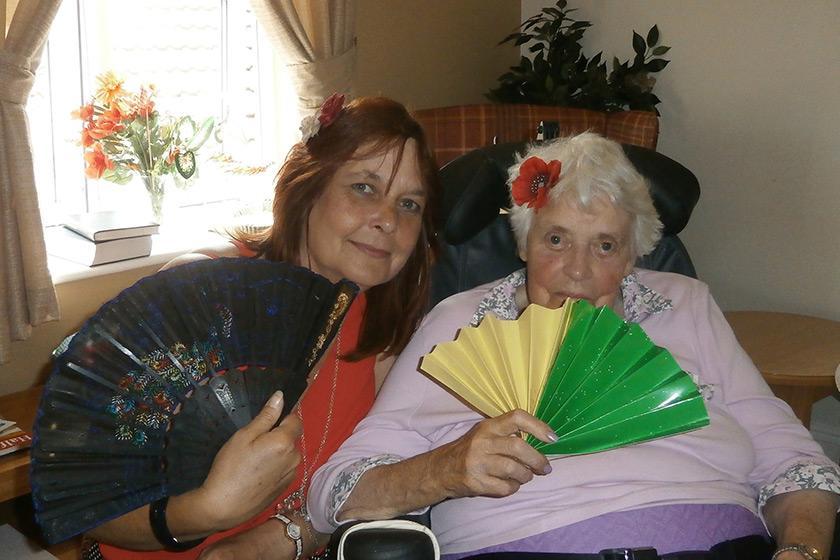 Residents at a Sanctuary Care home in Wantage welcomed people from the local community to mark the midway point on their 'virtual' summer cruise.
This week, residents at Wantage Nursing Home on Garston Lane are 'globe-trotting', as the home's team re-create holiday hot spots from across the world right in the heart of the home.
Last Wednesday (16 July)  people from the local community were welcomed into the home, which provides residential dementia and nursing dementia care, for a Country and Western style celebration complete with live entertainment and a scrumptious barbeque.
For the rest of the week, residents will be trying their hand at the hula in Hawaii, sampling some tantalising tapas in Spain and then all sailing back to Blighty for some traditional fish and chips and a good old sing-a-long.
Activities leader at the Sanctuary Care home, Wendy Pill said: "It's been a fantastic week so far, and our residents can't wait to explore our final couple of destinations.
"Many of our residents have some amazing memories of travelling in their youth and with their loved ones so it's a privilege to be able to make some more with them, from the comfort of our home."
All of Sanctuary Care's homes across the country have been embarking on virtual summer cruise weeks, 'transporting' residents to different destinations all over the world.
The home's virtual cruise week comes as a double celebration for Sanctuary Care, which is marking its 20 year anniversary of delivering care to its residents.