American cruise in the heart of Worcester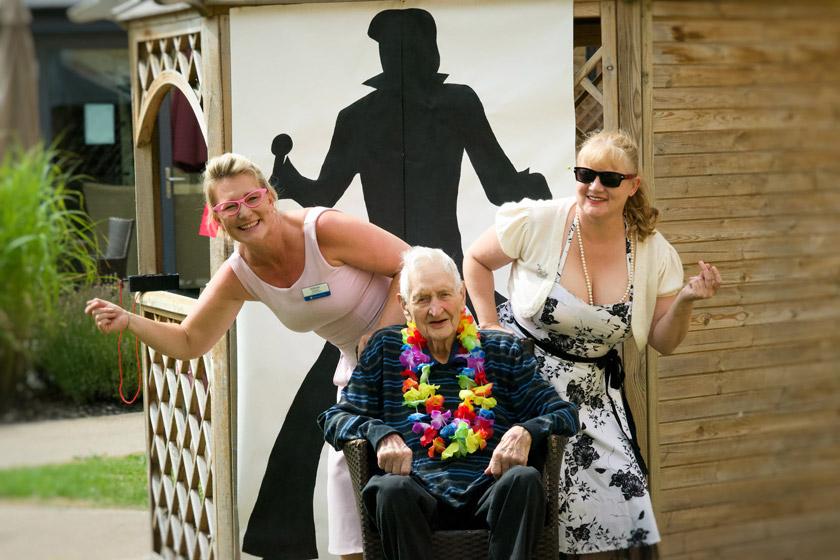 Residents at a Sanctuary Care home in Worcester are inviting people from the local community to set sail with them when they board a 'virtual' summer cruise this week.
Globe-trotting residents at Juniper House Residential Care Home in Oak View Way, St John's, will be living the big American dream as they explore the flavours, cultures, traditions and entertainment, right in the heart of Worcester.
Boarding passes in hand, residents will be voyaging to many popular hotspots including New York, Texas, Memphis and Disney World Florida.
Come along and join the fun
On Friday 10 August, 2pm – 4pm, residents are throwing open the doors for an afternoon of 'Walking in Memphis' as they visit the home of the King of Rock and Roll.
There will be live entertainment from Elvis tribute 'Memphis Mike', 1950s inspired dress and a scrumptious barbeque of hot dogs and hamburgers to enjoy.
From Texas to New York
Elsewhere on the cruise, residents will enjoy a taste of the USA when the home is transformed into a ranch for Texas, complete with cowboy dress up and a visit from Boo the pony.
While, toe-tapping themed dancing will be enjoyed when the cruise docks at the Big Apple, New York.
91-year-old resident Howard Taylor (pictured) said: "I am looking forward to the New York day the most."
And no American cruise would be complete without a trip to Disney World, Florida, where Minnie and Mickey Mouse will be stars of the show and residents will be able to enjoy fairground games and a Disney-themed photo booth.
"We can't wait to visit America…"
The Sanctuary Care home's manager Cindy Hawkins said: "Many of our residents have loved to travel in their younger years so they had a great input as to where we decided to go for our virtual summer cruise – and they have chosen some fantastic places. We can't wait to visit America and hope as many people from the local community join us for what promises to be a wonderful day."
The address for those wishing to attend the 'Walking in Memphis' event on Friday the home's address is 2 Oak View Way (off Bromyard Road next to St John's Medical Centre), St John's, Worcester WR2 5FJ.
National celebration for Sanctuary Care
All of Sanctuary Care's homes across the country have been embarking on virtual summer cruise weeks, 'transporting' residents to different destinations all over the world.
The home's virtual cruise week comes as a double celebration for Sanctuary Care, which is marking its 20 year anniversary of delivering care to its residents.