Dancing queens of Pinewood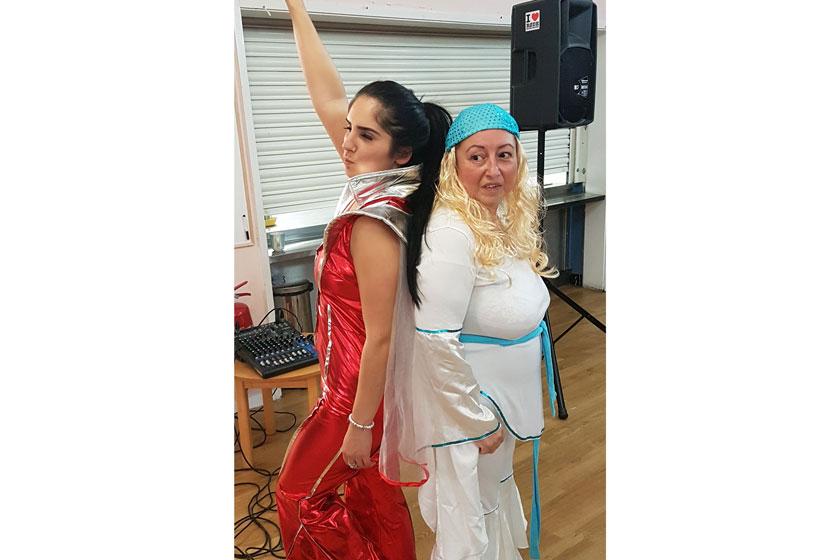 A Sanctuary Care home in Chigwell had an 'Abba' good time thanks to two very special care staff.
Care assistants Charlie Wolton and Debora Browne from Pinewood Residential Care Home in Manford Way took residents on a nostalgic trip down memory lane as they gave their best Agnetha and Anni-Frid impressions.
Dressed in the iconic 70s Super Trooper disco attire, Charlie and Debora performed all the classic hits from Dancing Queen to Waterloo.
Charlie said: "We had a fantastic evening. Residents loved it – there were lots of toes tapping and hands clapping!"
Debora added: "Seeing the residents' faces was priceless. Everyone had smiles on their faces, it was a real joy to be a part of it."
The Sanctuary Care home's manager Denise Brown continued: "I can't put into words how amazing both Charlie and Debora were. It was like Abba was in the room and they performed outside of work hours so it was so kind of them to put the show on in the first place. Everyone is still buzzing from the performance and we are all so thankful!"