A night at the opera for war veterans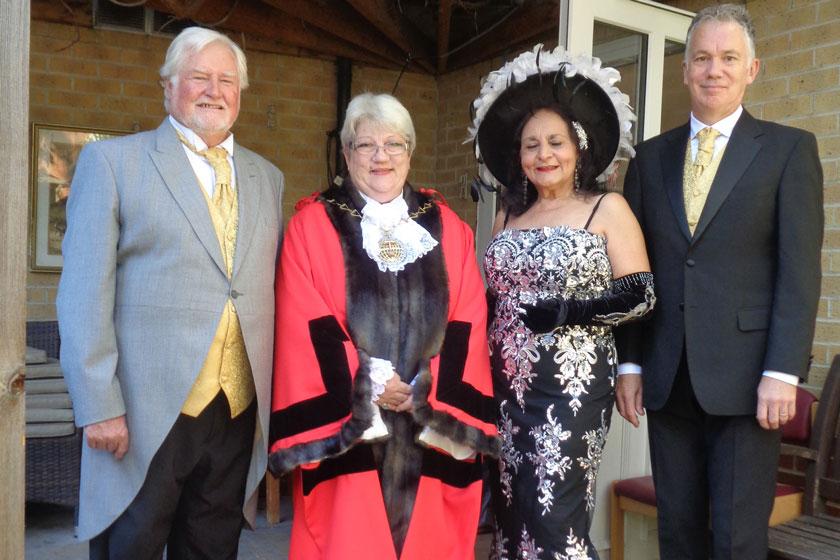 There were poetic and tuneful notes when a Sanctuary Care home in Greenwich marked their respects to war veterans, with their local mayor.
Joined by the Mayor of Greenwich Councillor Christine May, the team and residents from Riverlee Residential and Nursing Home enjoyed a gala of operatic performance of Edwardian songs to celebrate ahead of the 100 year anniversary since the end of the First World War.
Paying their respects
Funded by the Royal Borough of Greenwich, Connaught Opera trio performed the show 'Bless 'Em All' in the comfort of the Franklin Place home, which proved to be a moving way for the residents to mark their respects.
84-year-old resident Maria Wallser said: "Oh it was so wonderful and it all brought back so many memories."
Fellow resident Queenie Stanley, 95 added "My feet were tapping and I was clapping along to the music."
Perfect way to say Thank You – 100 years on
The home's activities leader Philip Kum continued: "Year on year we always look for ways to mark our respects and being the 100th year anniversary of the end of the First World War, we knew we wanted this year to be more special and the opera performance was just that – it was the perfect way to say Thank You."
Discussing how residents were moved by the celebration, Philip continued: "We all, especially the residents, were so moved by the performance, it was a gorgeous show and it was really quite something to bring the magic of the opera into the heart of a Sanctuary Care home. It was fantastic."
Sunday 11 November this year will mark 100 years since the armistice treaty was signed between First World War allies and Germany, and the Royal British Legion are asking people around the country to think of unique was to say Thank You to the First World War generation who helped shape our world as we know it today.