'Good' CQC rating for Chelmsford Sanctuary Care home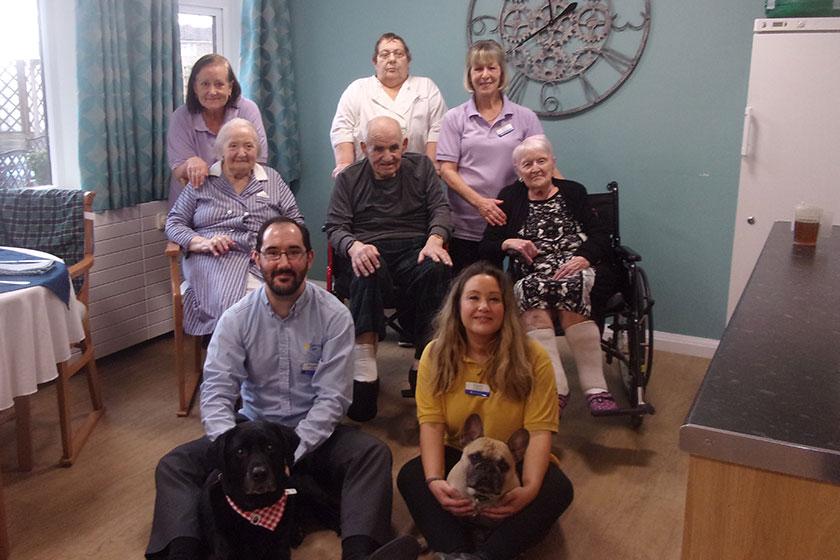 A Sanctuary Care home in Chelmsford has been awarded a rating of 'Good' by the Care Quality Commission (CQC), the independent regulator of health and social care. 
Lyons Court Residential Care Home, which provides care for 26 people, was given the rating following an unannounced inspection.
The report praised the home for its "nice, happy atmosphere" and noted that the communal areas were "full of laughter and conversation", with plenty of activities on offer.
Staff were described by residents as "exceptionally caring and warm". One resident was seen to burst into laughter when a member of staff came into their room, while inspectors highlighted their "lovely rapport and friendly conversation."
It was observed that support was provided with sensitivity to residents when they were anxious or upset and staff were patient when communicating with residents.
One resident commented: "They're always incredibly kind and thoughtful to me. They seem to understand me very well."
A relative added: "I think they (staff) are amazing, incredibly patient and they work hard to provide a bright and happy atmosphere. I would describe the people who work here as saints."
Residents told inspectors that if they were in their rooms, staff checked on them to ensure they didn't feel isolated. Staff said that morale was good and they felt included and motivated.
It was noted that residents had plenty of choice over food and drink, including options for vegetarians and snacks outside of meal times.
Staff also knew residents' backgrounds and helped those with memory loss to remember significant events, finding ways to maintain their independence as much as possible.
Home manager Alexander Bragg said: "I am incredibly proud of my team and I'm delighted that the CQC has highlighted the great relationships they have developed with our residents.  
"Each resident is unique and they are at the heart of the care we provide."