Celebrating 30 years of care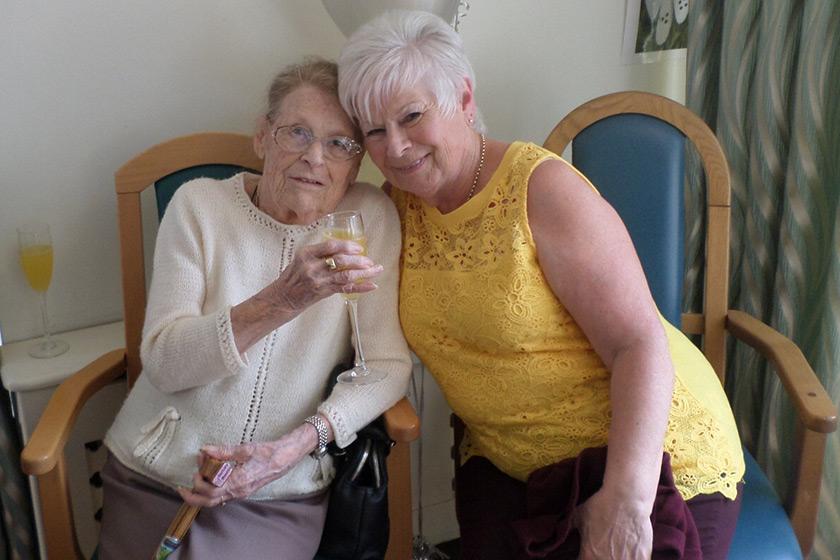 A Sanctuary Care home in Harwich has celebrated its 30th anniversary of enriching lives, with fabulous finery, fizz and fond memories.
Don Thomson House Residential Care Home first opened its doors in 1989 and to mark its birthday, the home's team, residents, their loved ones and special VIP guests came together to raise a toast to the last three decades.
The Lord Honourable Mayor of Harwich Alan Todd and the Lord Honourable Mayoress of Harwich Sylvia Todd were in attendance for the toe-tapping afternoon. There was live music and dazzling dance displays, refreshments and a celebratory cheer ringing throughout the home.
95-year-old resident Ronnie Andrews, who has been at home since 2009, said of the celebrations: "It was a fantastic party. I've been here for 10 years. The staff feel like family, it was a great day all round."
Meanwhile, care assistant Donna Grant, who has been working at the Sanctuary Care home since day one, added: "Don Thomson House is a second home. Everyone is so important to me and I wouldn't change the last 30 years. We are a fantastic team and home, and it's right we celebrated such a milestone achievement. Many fantastic people have walked through our doors, and many more will continue to do so – that's why I love it here so much. We are a strong part of the Harwich community."
Lord Mayor Alan Todd added: "It was fantastic to come along and be part of the 30th anniversary celebrations. We've enjoyed being a part of the home's journey."
Morrisons in Dovercourt kindly donated cakes and treats for the occasion.