Showcasing exceptional care home catering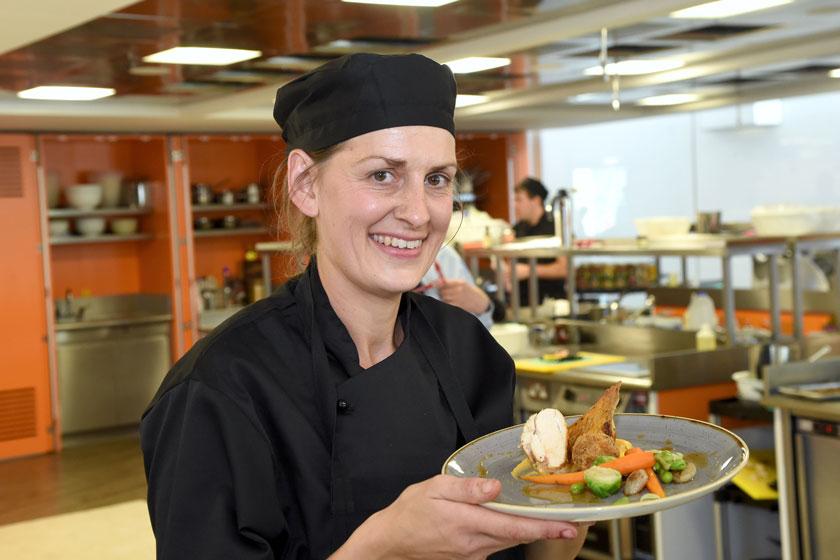 Sanctuary Care has showcased the exceptional quality of its catering teams in a prestigious cookery competition.
The leading care provider, which promotes the value of nutritional, meaningful and dignified care home dining experiences that truly enrich lives, hosted Sanctuary Care's Masterchef 2019 competition to shine a light on its catering team's expertise on a wider level. The contest took place at sponsor Unilever Food Solutions' head offices in Surrey.
Following the same format as the BBC's well-known television competition, chefs across England and Scotland displayed their culinary finesse in a bid to walk away with the Masterchef title and £1,000 prize.
Exceptional care home catering
Eleven chefs in total made it through the regional heats all the way to the final, where they served up two mouth-watering courses in a 90-minute cook-off to a panel of expert judges, across two heats.
And scooping first place was head chef Verity Carter at Sanctuary Care's Iffley Residential and Nursing Home in Oxfordshire.
Verity prepared a mouth-watering two-course menu of corn-fed chicken breast accompanied with bubble and squeak bonbon, baby carrots, Brussels sprouts and broad beans, a butternut squash puree and crispy chicken skin. This dish was followed by a white chocolate and coconut mousse with a raspberry coulis, edible nasturtium flowers and dark chocolate crumble.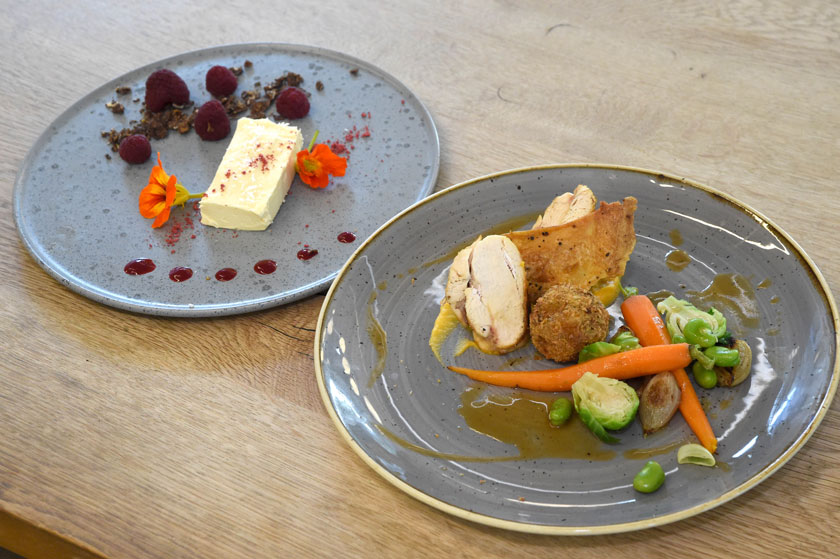 "Such pleasure" to create meaningful care home catering experiences"
The cookery champion said: "It was fantastic and so motivating. I had given myself a lot to do and it was quite a rush, but I work better under pressure. It was so inspirational in terms of new ideas and also for self-improvement too – you never ever stop learning and you can always improve."
"When they announced I'd won I was over the moon. I was amazed and so excited! It is my first competition and I worked so hard. It gives me such a pleasure cooking for our residents. I love making mealtimes exciting and something they really look forward to."
Speaking about the £1,000 prize money, Verity said she would be using it to make Christmas extra special for her three children.
Meet the judges!
The judges at this year's competition were Sanctuary Care's Group Director – Care, Sarah Clarke-Kuehn and Director of Operations Sheila O'Connor, who were joined by Unilever's Business Development Chef Paul Wright and Executive Chef Alex Foss.
Sheila O'Connor said: "The standard of the dishes was outstanding. Spending the day watching our exceptionally talented chefs at work was inspiring and is undoubtedly one of the highlights of the year at Sanctuary Care.
"2019 marks the 11th year of the contest and each year the standard just gets better and better – this year it was phenomenal. These chefs truly showcase the high standard of catering within our organisation and we are very proud and lucky to have such wonderful people cooking for our residents each and every day."
The runner-ups:
You can also read further examples of how Sanctuary Care is enriching lives with high-quality care home catering.