Our amazing residents in high spirits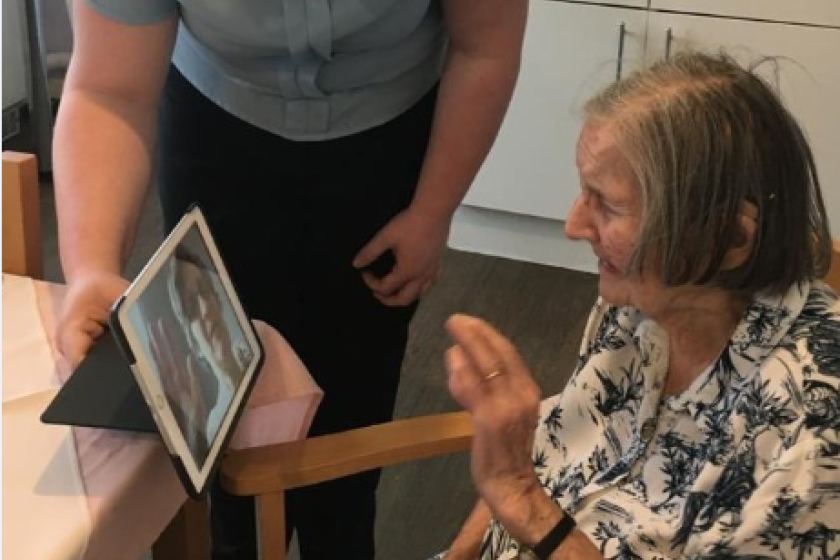 Our amazing residents and teams have shown that, yes we are in a global pandemic, but we can still come together, share exceptional moments and still enrich lives with the help of our amazing communities. Find out exactly what our fabulous residents and incredible staff have been up to…
Using technology in our care homes
When we closed our doors to all non-essential visits, we shipped iPads to every single one of our homes to ensure our residents could stay connected.
And since the arrival of their new tablets, our residents have jumped at the chance to contact their loved ones. Just like Muriel Buniak (pictured) at Birchwood Residential Care Home, a care home in Ilford. She has been busy keeping in touch with her family, thanks to support from our caring team – using technology at its best.
Home Manager Audrey Parathan said: "Our residents are loving the iPads and even their loved ones are. Muriel's family in particular are so pleased and happy that they can keep in touch via FaceTime."
Our teams, with the help of their trusty iPads are also even bringing residents together across our homes. Including Brambles Residential Care Home and Heathlands Residential Care Home, care homes in Worcestershire, who are empowering residents to make new friends by FaceTiming one another.
Sharing messages to loved ones in Worcestershire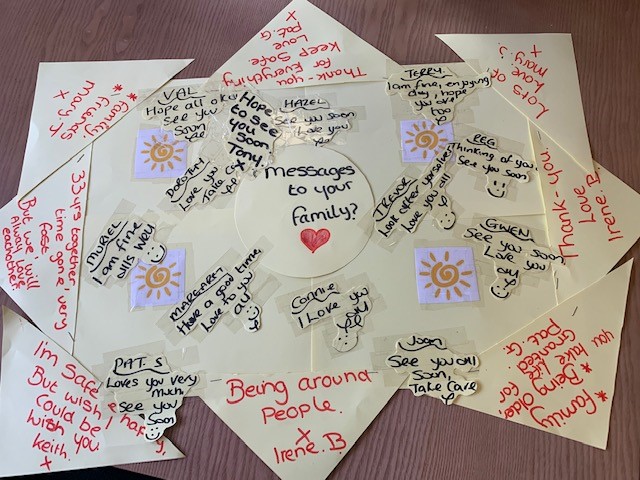 Also at Heathlands, a care home in Pershore, residents have been busy sharing notes with loved ones (pictured left) which are displayed in the home's window so their relatives and the wider community can read them.
It's proved a great way to share joy – and Heathlands were not the only home to proudly present their messages for everyone to see.
Residents at Breme Residential Care Home, a care home in Bromsgrove, have been doing the very same. And their lovely, and sometimes witty comments have caused quite the stir in Bromsgrove and across social media.
Notes included "We've got toilet rolls" from Mavis and "We've got through the war, we can get through this" from Barbara (both pictured).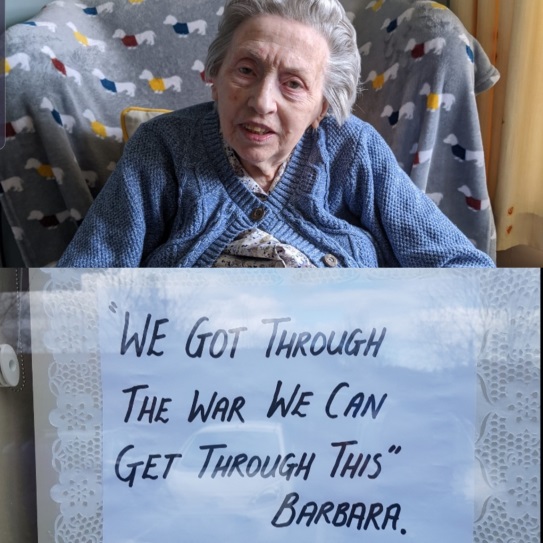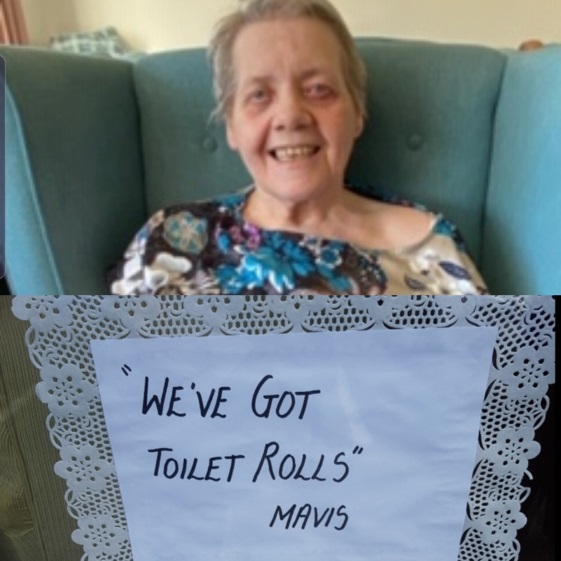 Elsewhere in Worcestershire, Beechwood Residential Care Home in Upton-upon-Severn received beautiful bright postcards from teens at St Brigid's Catholic Primary School. Many of the postcards shared information about the young students and bright pictures to simply brighten our residents' day – and it worked.