Sanctuary Care supports Mental Health Awareness Week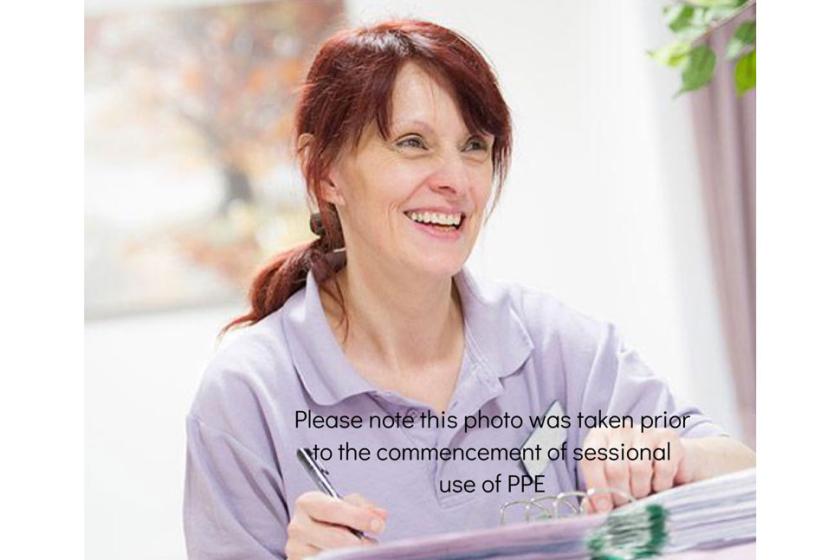 It's Mental Health Awareness Week – an annual campaign designed to break the stigma around mental health and ensure we are all kind to one another, because kindness matters.
And everyone here at Sanctuary Care supports the national drive that gets people talking and promotes positive steps to manage your own and your team's mental health.
We are proud of our people, our teams. They matter to us and we do all that we can to ensure that they are thriving mentally and physically - during #MHAW2020 and throughout their career with us.
And here are some of the highlights on how we support our teams with their wellbeing...
(...please note - this article focuses on how we support our teams. Our residents' mental health is equally as important to us and that's why we have a team of dedicated Activities Coordinators and Wellbeing Assistants to provide inspiring and meaningful moments with them, every single day).
Sanctuary's wellbeing benefits
Part of Sanctuary Group, we are committed to the wellbeing of our people and our staff across all our homes and can make use of a number of national platforms.
Starting with Health Matters - a health and wellbeing portal promoting unique tips and advice on...
Healthy eating
Fitness
Health at work
Mental wellbeing
And even travel advice.
Secondly, they have access to a free 24/7 Employee Advice Service.
Employee Advice Service
Sanctuary is a proud to give all staff and their immediate family free unlimited access to Health Assured. The service is fully private and confidential, and offers support and counselling sessions from impartial experts in a number of key areas:
family matters and relationships
financial, legal and consumer advice
mental and physical health and wellbeing.
Our staff can contact Health Assured in a way that suits time - over the phone, online or face to face (via Skype with current social distancing measures in place) and at any time – making it a support service for all.
Staying Healthy hub
We also have a range of tools available internally, just like our Staying Healthy hub, which has been set up on top of our current intranet pages in response to the Covid-19 crisis.
We recognised our staff may be feeling sad, stressed or confused during this crisis so we wanted to give them the toolkits they needed to live well.
On this platform, our staff have access to:
a detailed 5 step guide to positive mental health
coping mechanisms
working from home advice;
and so much more.
Talking and listening to our staff
Another way we value our people's wellbeing is we actively listen and talk to our teams.
We are transparent in the way we communicate to our staff. We listen to their ideas and concerns, and we respond to them – aiming to making them feel valued and show they matter. We really operate by the 'open door' policy, not just in our care homes, but across the entire business.
Network of Champions and HR business partners
Starting with our network of Time to Change Champions and HR Business Partners. This year, we launched our very own Time to Change Champions. Our team of Champions use their own experience with mental health to change how we all think and act about mental health.
We wanted a spokesperson for every region we operate in, so our staff (and residents) across all our homes and central teams had someone to talk to for advice. And this is an initiative we see growing over time, with the aim of having a Champion in every single 102 homes.
But our Champions are not our only regional support. We also have a team of HR Business Partners who provide a range of support and advice, and are there if a member of team wants someone confidential to speak to.
Managing mental health during the Covid-19 crisis
And that's just some of the highlights on how are staff are able to live well with us. But while we are living in this current global crisis, we have also introduced some of the following:
our care home staff will receive enhanced sick pay period if they are required to self-isolate for 7 or 14 days based on their contractual hours, providing financial peace of mind
we have also introduced free meals for all staff working in our care homes to support with panic buying
we are communicating daily, ensuring all our teams are aware of the latest guidance and changes as part of the crisis
our mammoth PPE journey. Our teams are aware of the lengths we have gone to ensure they have the available PPE they need to deliver high-quality care
the recruitment drive of our Wellbeing Assistants, relieving additional pressures of our care home teams – ensuring workload is manageable at all times.