That Friday feeling on the Sanctuary Care Cruise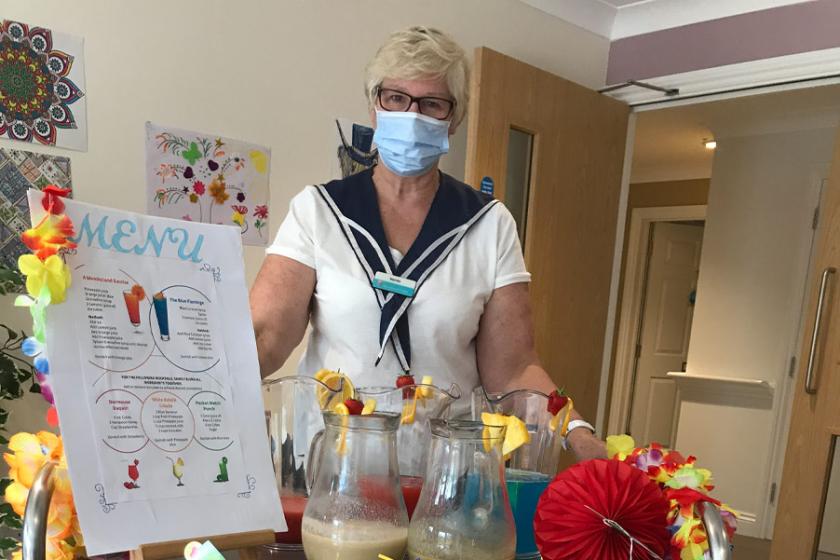 Passengers and crew members are loving the Friday feeling this week thanks to their very own virtual cruise.
The Upton Dene Residential and Nursing Home cruise-liner has docked in Lisbon, with passengers enjoying the best of Portugal at their very own cocktail bar. 
Portugal is just one of the weekly highlights from the two-month virtual voyage, which will see passengers and crew members (residents and staff) explore eight different European destinations, including Cyprus, Turkey and Greece, all in the heart of their home. 
Cabin crew member, otherwise known as activities co-ordinator Bernie Harding said: "The Sanctuary Care Cruise is more than just a care home activity. It's a holiday - it's a fun and inspiring environment for our residents and my fellow staff to thrive in. We are creating new memories and reconnecting with past ones.
"We are more than just a care home, we are a family and at the moment this family is on holiday! It's moments like these that make me love my job and make everything worthwhile."
Follow the Sanctuary Care Cruise
You can find out where else the Sanctuary Care cruise-liner is voyaging to throughout July and August.
Follow our residents' journey on our social channels (Facebook, Twitter and LinkedIn) or simply search #SanctuaryCareCruise.