Nursing home residents in Somerset take to the sea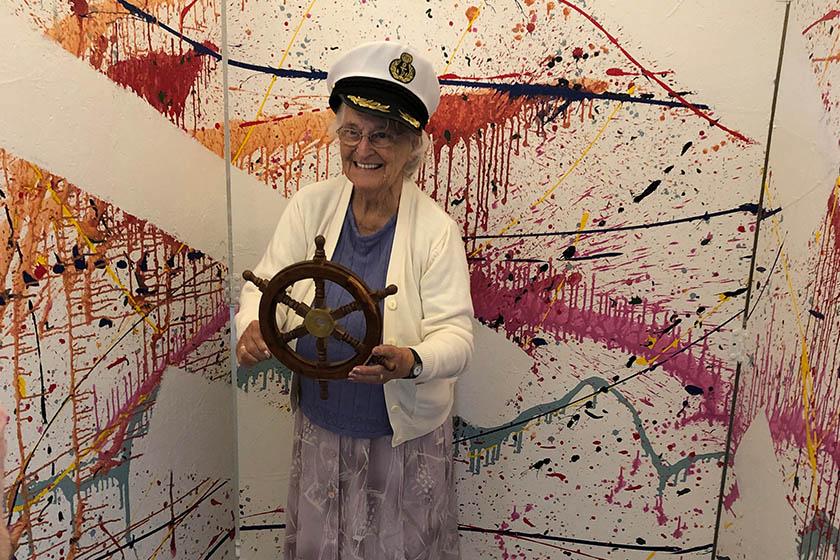 Our Sanctuary Care Cruise is already in its second week, and The Rosary Nursing Home cruise-liner is sailing right on course for a holiday of a lifetime.
Passengers and crew members (residents and our dedicated staff) have already explored the virtual sights and culture of Portugal, and now they are submerging themselves into all things Nice, in France.
Summer long virtual cruise
The two-month long European cruise is taking place throughout July and August, and passengers have their boarding passes printed and ready for eight different beautiful far away destinations.
Explaining why her cabin crew are pulling out all the stops, Captain Natali Edwards (home manager) said: "The Sanctuary Care Cruise is our opportunity to inspire and engage our fabulous residents, while transporting them away from Bridgwater. We have so many wonderful excursions planned and my cabin crew are fully enjoying giving our passengers the five-star holiday they so deserve.
"We are creating the perfect setting for our passengers to connect with new experiences but also reconnect with past memories. It truly is the most amazing virtual cruise you could wish for."
"There is no stopping" The Rosary cruise-liner passengers
First class cruise passenger, Mary Stone (84-year-old resident) said: "There is no stopping us, it's so wonderful. I'm loving all the food and the music. And I even took to the ship's wheel and pretended to be Captain - I secretly loved being boss!"
Follow the journey
Follow our residents' journey on our social channels (Facebook, Twitter and LinkedIn) or simply search #SanctuaryCareCruise.