Outstanding care home transforms into a cruise ship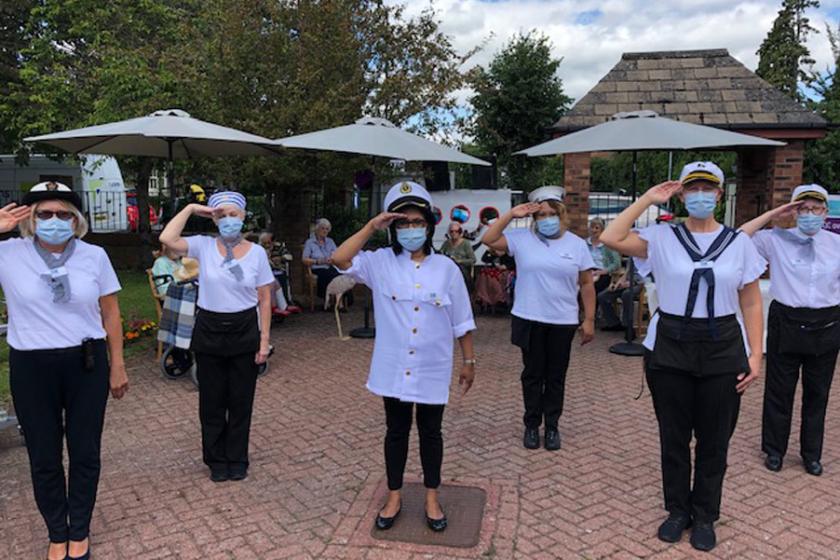 Lammas House Residential Care Home, an outstanding CQC rated care home in Coventry, has transformed into a luxury cruise-liner which is voyaging across Europe throughout July and August.
Boarding passes in hand, the passengers and crew (residents and staff) of the Lammas Road cruise-liner are enjoying a virtual holiday of a lifetime, where they will be exploring traditional flavours and cultures of Portugal, Spain, France, Italy, Malta, Greece, Cyprus and Turkey.
"We couldn't ask for anything more from our virtual cruise"
Explaining why her cabin crew are pulling out all the stops, Captain Rukmi Silva (home manager) said: "We are nearly half way through our Sanctuary Care Cruise and what a cruise it's been so far! We've already explored Portugal, Malaga and Nice, and next stop is Rome. And not only are we celebrating these wonderful destinations with fabulous food and inspiring activities, we are creating truly meaningful moments for my fabulous residents and team. We are learning new things, virtually visiting new places and remembering the best memories. We couldn't ask for anything more!"
First class cruise passenger Valerie Crickstone (90-year-old resident) said: "The cruise has been very enjoyable so far, especially seeing all the crew dressing up – it's given our home a real different feel. The cheese and wine tasting has been my holiday highlight so far!" 
As part of the virtual cruise initiative, cabin crew are provided with weekly staff handbooks, props and supporting literature, so they can deliver traditional festivities with real authenticity. And the travel calendar is literally bursting at the seams, with activities including dancing, crafting, baking, tasting, drawing, quizzing, learning and celebrating, as well as a range of festivals. All of which is washed down with taste tantalising themed cuisine.
Follow our two month long cruise
Follow our residents' journey on our social channels (Facebook, Twitter and LinkedIn) or simply search #SanctuaryCareCruise.