Jo at the helm of The Winsor Nursing Home in Minehead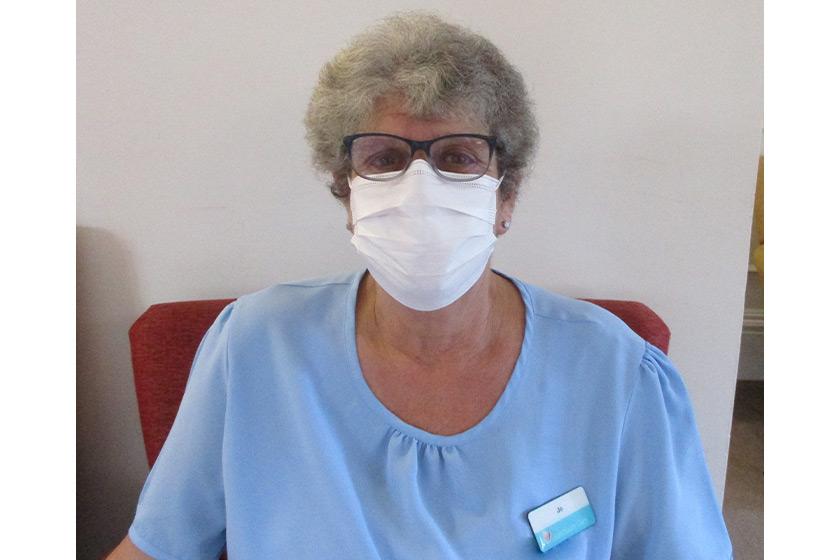 The team and residents at a Sanctuary Care home in Minehead have welcomed a very familiar face as the new manager.
Jo Hazell was the deputy manager at The Winsor Nursing Home for six years, and has been successfully appointed as home manager, following the retirement of Pat Blackett.
Jo continued: "My passion is enriching our residents' lives by providing the highest quality care, caring for them as I would expect to be looked after in my later years."
The team at the home, in The Avenue, are still welcoming new residents for both long and short-term stays, obviously with strict safety measurements in place. In these strange times they are offering virtual tours for families and loved ones to take a remote look around.
Over two decades of nursing care experience
Jo has lived in Minehead for most of her life and has over 20 years of experience in the care sector.
Speaking about her new role the registered nurse said: "Taking over a care home during the Covid-19 pandemic is something I am deeply proud of.
"I have inherited a wonderful team here many of whom, like myself have been at The Winsor for several years, giving that continuity of care that is so vitally important."
Jo continued: "This pandemic has been understandably hard, but we are finding lots of ways to keep our residents engaged and stimulated. We are a small home, so our residents are very much like our extended family, and we take great pride in treating them as we would our own parents."
For more information about our Minehead nursing home
To find out more about The Winsor Nursing Home, please submit an online enquiry or you can call our care enquiry team on 0800 917 0478 for free advice on the care provisions available, including residential care, nursing care, respite care and dementia care.