Read Joan's respite care story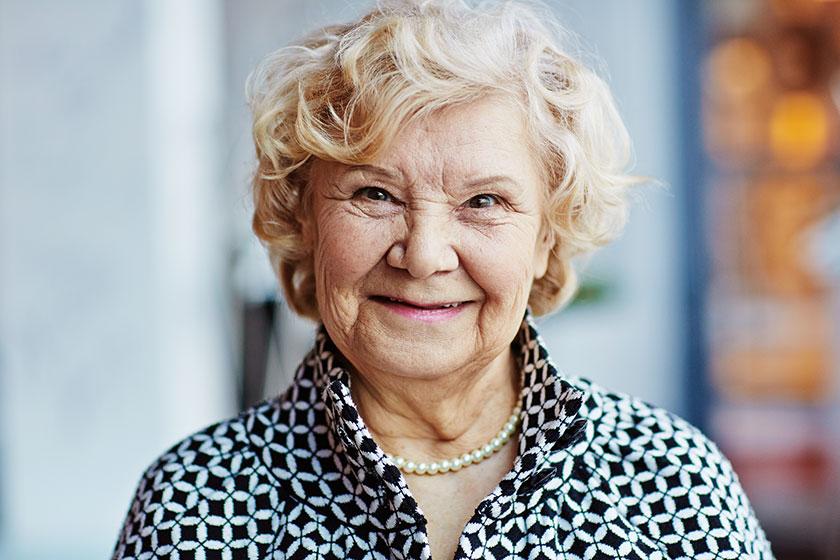 Carol's mum Joan, who is 95 years old, was living in her own flat in sheltered accommodation when the Government imposed the national 'lockdown' in March in response to the coronavirus pandemic.
"She didn't leave her flat – we weren't allowed to visit and there was no way she would have left the building alone. She just sat there for four months which was just awful," Carol explained.
Joan was not able to cope alone
While staff took Joan her meals and medication, they were the only visits she was able to receive. Such a long period of decreased mobility led to an alarming deterioration in Joan's health and she ended up in hospital following a fall. 
Carol explained that her mother's condition when she returned home was still causing her and sister Terry real concern, so they decided some  short-term respite care would help her to recuperate and get some strength back.
They found The Beeches Residential Care Home, Sanctuary Care's home in Northfield, Birmingham.
Such a huge relief
Carol explained: "Whenever you rang her at The Beeches she would say they are really looking after me – she said she felt safe. It was so reassuring and such a huge relief."
Joan, who was a nurse during the Second World War and cared for her own mother, who lived to the age of 104, for the last 12 years of her mother's life, was now allowing others to give her the support she needed.
Carol explained Joan was initially reluctant to socialise with her fellow residents, because she was so used to being on her own. Slowly, with a little gentle persuasion the team supported her to get to know her new neighbours, whom Joan now spends time with every single day.
The first time Carol was able to enjoy a socially distanced visit with Joan she was absolutely delighted to see her progress. Not too long after this, despite having said she would like to return to her flat, Joan decided that actually she was far better staying at The Beeches permanently.
Carol added: "It was such a relief - we are so happy that she is there."
It was such a relief - we are so happy that she is there.

Carol - Daugher of resident