Sanctuary Care nurse wins prestigious award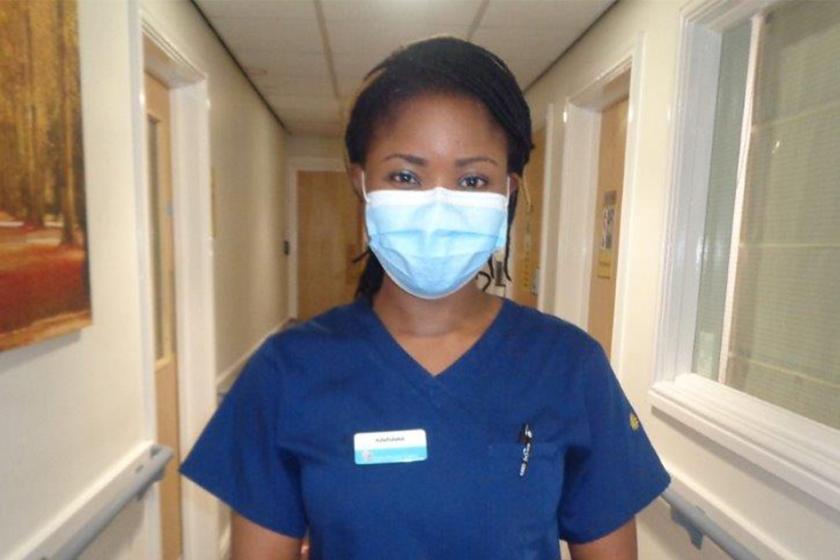 A Sanctuary Care nurse is celebrating after winning a prestigious annual Nursing Times Workforce Award.
Adefolake Olatunde, who works at Riverlee Residential and Nursing Home in London, came out top from six finalists in the Overseas Nurse of the Year category, all of whom worked for the NHS.
Originally from Nigeria, Adefolake received high praise from the judges for the significant impact of her work for Sanctuary Care.
She was recognised for her incredible practical and emotional support to many overseas nurses who have come to England to work in Sanctuary Care's London homes - helping them to settle into a new life, find their way around the capital city and even devoting time on her days off to help them prepare for exams they need to take to work in the country.
Judges said Adefolake was a 'role model to all overseas nurses'.
Watch the video of Adefolake at the Nursing Times Workforce Awards virtual ceremony.
Speaking about her achievement, Adefolake said: "Wow! This has been a year like no other. To get shortlisted for this award was a shock, but to win it has left me truly speechless.
"I feel so honoured and grateful; it means so much to me, my family and the entire team at Sanctuary Care. I want to thank my colleagues at Riverlee for all their support. Special thanks to my home manager Cecilia Agadzi for the brilliant nomination, Andreea-Olga Baron for her support, as well as Bola Fatimehin, the senior nurse, for her great mentorship.
"Lastly, I want to pay tribute to the other incredible NHS nurses who were shortlisted for this award doing all they can to support people during this pandemic."
Sarah Clarke-Kuehn, Sanctuary Group Director – Care, added: "We are all so immensely proud of Adefolake and what she has achieved. She is a truly inspirational person who goes above and beyond to deliver the best possible support to our overseas nursing colleagues and truly enriches their lives at a time that can be so unsettling for them. Congratulations on this well-deserved award."