Birchwood Court Residential Care Home – a weight has been lifted thanks to the Covid-19 vaccine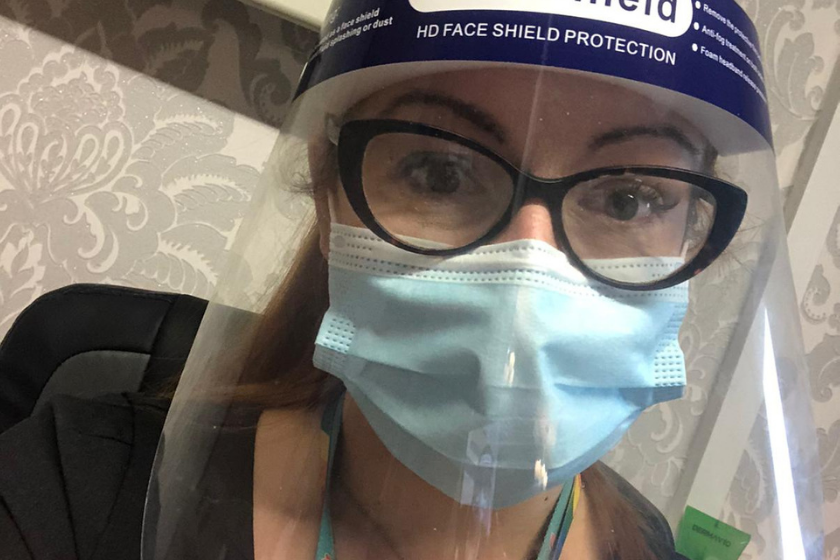 Residents at our Birchwood Court Residential Care Home in Peterlee were elated when they – and the team – had their Covid-19 vaccines.
Katie Jowers, our Home Manager said: "The residents were really excited about having it. They were all cheering and giving each other a round of applause," she said. "They were all amazing. It was a very humbling experience – and it felt like a weight had been lifted."
Katie had a phone call from the GP surgery to say they would be there in two hours with the vaccines, so the team quickly got everyone ready. There were far more vaccines than expected, so she quickly called the staff who weren't on duty.
"It was like the flood gates had opened at the front door! Some of them were there within 15 minutes to get the vaccine to protect our residents," she said.
"It's been absolutely fine and we've had no reactions at all. Medical professionals have researched and trialled this and declared it safe," she explained.
For Katie, the reason for having the Pfizer vaccine was simple: "We've seen what Covid can do and how poorly it makes people. This is one more step in our fight against it."
For the team at Birchwood Court, they just want normality for their residents.
Sanctuary Care has been amazing. The Personal Protective Equipment (PPE), the screen for visiting and everything they have provided to keep us safe has been absolutely fantastic. But ultimately we want to get back to a life where sons and daughters can hug their parents again.
Katie explained why she felt the vaccine is vital to our future. "There are people who absolutely can't have it for medical reasons, so it's really important that those who can, to have it to protect them."
For more information about how we are protecting the safety and wellbeing of our residents during this pandemic, visit our dedicated Covid-19 information page. Or for more information about life at Birchwood Court please call our Enquiry Support Team on 0800 917 0478.