Josie's story: I am positive the Covid-19 vaccine will be the solution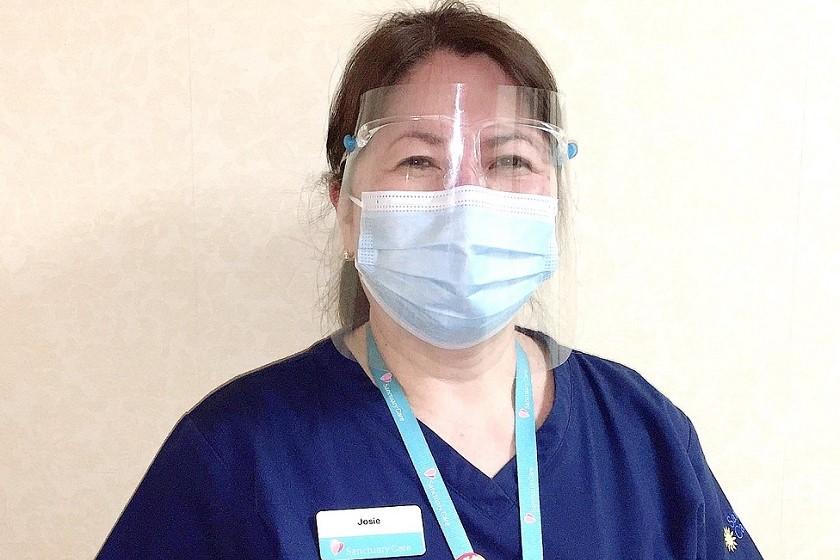 For Josie, having the Oxford Covid-19 vaccine (AstraZeneca) was an opportunity she grabbed with both hands – even more so because of her Asian heritage.
Originally from the Philippines Josie, who is the deputy manager at our Watlington and District Nursing Home in Oxfordshire, explained: "My immune system was developed in what was a poor country where during my era, you only had vaccines if you had money (there were no free vaccines). Therefore I feel my immune system is not as strong because of that." 
Josie, who is proud to be one of our many Black, Asian and Minority Ethnic (BAME) staff to have had their vaccine, has had Coronavirus twice now, making her more determined to defeat this virus. 
She explained: "I am positive this vaccine will work and that this will be the solution. Having the vaccine gives me peace of mind and the feeling that this is how we move forward to the next level. 
"We are lucky to have this vaccine – some countries are still waiting for it."
For Josie and staff across Sanctuary Care, remaining vigilant is still vital to protect our residents and colleagues.
She added: "The vaccine will help protect us but we still need to be safe. We are not going to relax because we've had this – we still need to continue with the precautions like wearing Personal Protective Equipment (PPE) etc."
Josie, who had no side effects from the injection, other than some discomfort in her arm, said the vaccine has given her hope for a future where we are safe. "This is our gateway to get back to normal," she said.
Josie had the following advice for anyone who is unsure about the vaccine: "Be positive – this is something that's going to protect us, our families and residents. Don't be nervous or scared."
We have a dedicated Covid-19 information page with further details about how we are protecting the safety and wellbeing of our residents. Or to find out more about our homes our Enquiry Support Team advisors are waiting for your call on 0800 917 0478.