Update from Sarah Clarke-Kuehn, Group Director – Sanctuary Care, 5 March 2021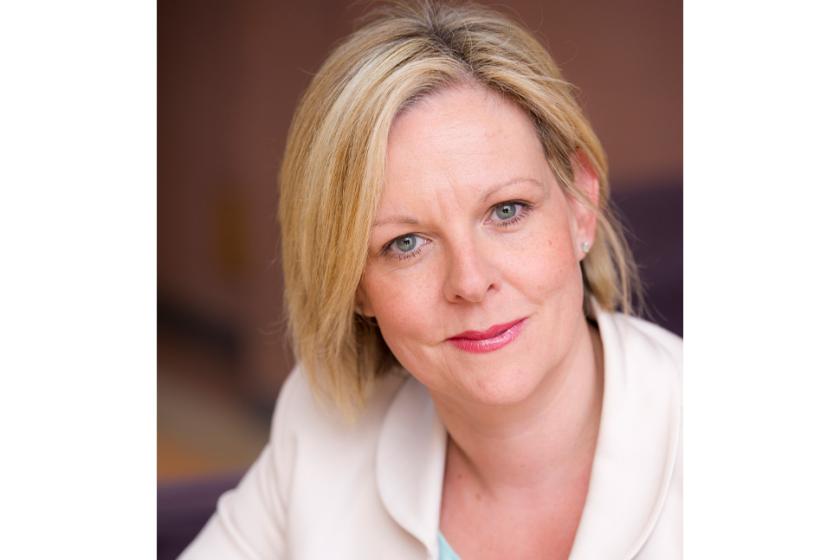 We are delighted the Government has recognised that visiting is a central part of care homes in its most recent announcement, which will build on the safe visiting options we are proud to already had in place.
Throughout the national lockdown, our devoted teams have continued to support families to visit their loved ones safely, whether that's inside new designated visiting rooms or heated visiting pods.
The visiting guidelines which were announced in January will still continue from Monday 8 March for all homes, while our teams work around-the-clock to get fully prepared for our new visiting policy. This is a welcome new chapter for our homes and will launch on Monday 15 March.
And while this is a positive step closer to normal care home visiting, I want to personally reassure you our priority has always been and will continue to be preventing the spread of Covid-19 and maintaining the safety and wellbeing of our residents, their visitors and our teams.
The new visiting guidance on our care homes in England, can be found below, but I welcome you to speak with your home's manager in the first instance to find out how our visiting guidance applies to your local care home. Please note visiting may cease at any time if instructed to do so by the Public Health England and will recommence on their recommendation. All our homes are unique, with different designs and varying indoor and outdoor spaces available, so visiting options listed may vary from home to home.
For those who are enquiring about new care options for loved ones, our dedicated Enquiry Support Team is here for you. 
At all times, we continue to take direction from the local Public Health Inspector regarding the 'R' rate in every area and monitor this ourselves very carefully. We will also consistently reviewing our visiting guidance and details below may change instantly, as and when required.
Overview of our pre-bookable care home visiting from 15 March in England:
New non-screened visits
We are welcoming one nominated visitor per resident, who will be able to see their loved one without the necessity of a screen 
The nominated visitor will remain the only visitor who can participate in non-screened visits until such the Government guidance changes
Compassionate visiting options for residents who are on End of Life care has not changed and will still continue
Indoor visits without a screen will take place in a designated visiting room within our homes and only one visit (resident and loved one) will take place at any one time
All visitors will be supplied with a face mask, full visor, gloves and apron throughout the duration of the visit
Before the visit takes places, our teams will support loved ones to undergo a Lateral Flow Test. The visit will take place once the result is known to be negative
Hand-holding (with gloves still in place) is welcomed, but other physical contact is still unable to take place at this time and as far as possible social distancing should be applied
Screened visits
Our safe visiting options, behind a screen, can still take place with the same visiting guidelines as set out in January; two visitors from the same household welcomed
Loved ones participating in screened visits will still continue to wear Personal Protective Equipment (PPE).
All of our homes have iPads so that residents and their loved ones can continue to catch up over FaceTime, Skype or alternative video calling apps. Our teams will happily support residents with accessing apps, ensuring virtual visiting is accessible for as many of our residents as possible.
Continuing to delivering safe care in our homes
Since the early stages of the pandemic, we have had processes in place to protect everyone in our care. And these continue to be in place, ensuring our homes are as a safe as they possibly can be:
Personal Protective Equipment (PPE): at the start of this pandemic we worked around the clock to ensure all our care homes had sufficient levels of PPE so they can continue to deliver high-quality care safely
Covid-19 testing cycles: all our teams take part in a weekly re-testing cycle, while our residents complete a test every 28 days
Vaccinations: many of our teams and residents have already started the vaccination process within our homes, or for staff at their local hospitals. We are encouraging and supporting staff and residents who are invited to receive the vaccination to make the most of this opportunity
Safe new admissions: we remain open to safe care home admissions across our homes, where new residents can self-isolate within their own home before coming to our care homes, or join us and self-isolate within our care. Following their self-isolation options, all new residents will take a Covid-19 test and will join the same re-testing cycle as other residents 
Robust cleaning and infection controls: our housekeeping teams continue to deliver enhanced cleaning and infection control practices, following the latest guidance and training at all times
Bubble living: different units or floors are kept separate and residents mix in small, socially distanced groups
Full training and continuous communications: staff have received additional training in infection control and how to keep all our residents as safe as possible during the current pandemic, as well as receiving weekly, and in some cases daily, Covid-19 information and updates 
Chief Nurse: our Chief Nurse provides national support to all our homes, ensuring the latest practices and guidance are adhered to at the highest level under critical observation
Technology: all our homes have equipment that enables them to test the efficacy of their hand washing techniques – and our residents join in with this too sometimes.
If you are considering a new care home for a loved one and have further questions, please do call our Enquiry Support Team who are here to talk, six days a week on 0800 917 0478.
Sarah Clarke-Kuehn, Group Director Sanctuary Care