Yarnton – a gorgeous home with wonderful staff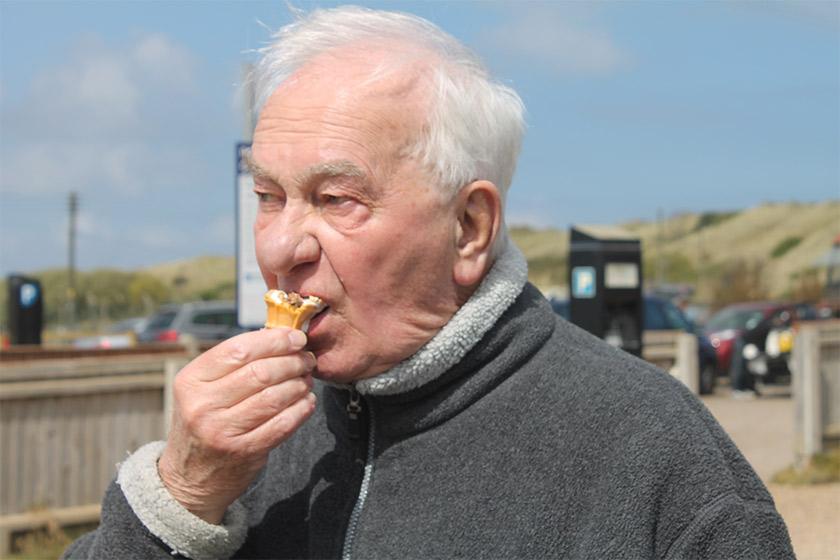 When Chris Andrews was looking for care for his father Ken who lives with dementia, he found Yarnton Residential and Nursing Home in Oxfordshire, which he described as "absolutely gorgeous".
And for Chris the care provided by the team, led by home manager Sara-Jayne, has been second to none.
Chris said: "It's a lovely home and Sara-Jayne and the staff are absolutely brilliant. They soon found out how much dad liked his food!"
Previously Ken was receiving home care, but his needs increased to a point where he needed full-time support.
After Chris' wife and daughter visited Yarnton to give it their seal of approval, it became Ken's home in October 2019.
Chris said: "We are just pleased that he is so well looked after – and the staff are so good humored, it is lovely to see."
Funding the cost of care themselves, Chris said Sara-Jayne explained everything that he needed to know about paying for care really clearly.
Chris said Ken's progress is remarkable, especially considering he has been receiving end of life care for over 12 months, because of several long-standing health conditions. He said: "Dad is 90 tomorrow, and it is unbelievable he has reached that age! He is safe and well looked after, which is all we can ask for."
For support looking for care options at Yarnton or any of our other homes, including paying for care, our Enquiry Support Team advisors are available on free-phone 0800 917 0478.