Cooking for The Queen and our residents at Upton Dene – Stephen's story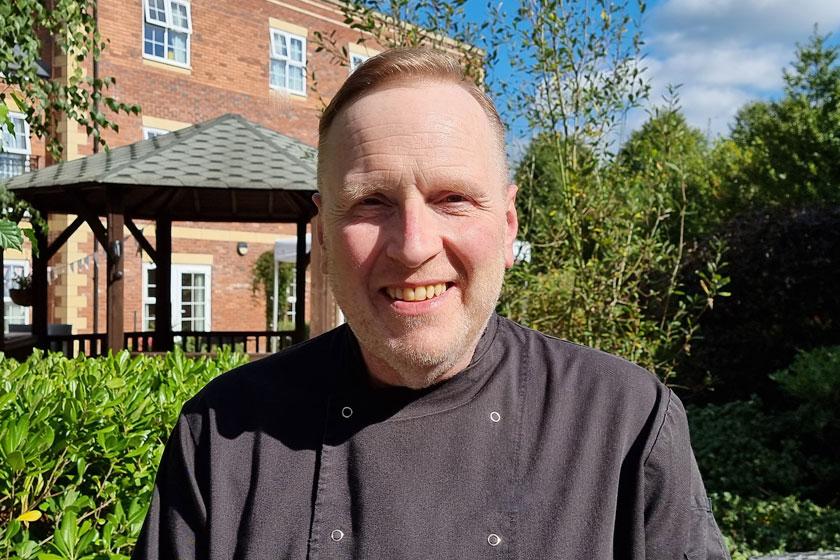 For assistant chef Stephen Frost, cooking for residents at our home in Chester fills him with such pride.
Stephen and his colleagues in the catering team prepare delicious home-cooked meals for our residents at Upton Dene Residential and Nursing Home every day.
Always popular are roast cauliflower and garlic soup, roast beef with home-made Yorkshire puddings with all the trimmings and for dessert, creamed cinnamon bread.
"I've been cooking for 44 years and I still get a buzz from it," says Stephen. "For the residents mealtimes are a big part of their day, so it's really important to get it right."
And the residents know they are in safe hands because during his distinguished career in the RAF, Stephen cooked at VIP visits for most of the Royal household, including The Queen.
"I would cook at all sorts of events, from 5* banquets to barbecues for 3,000 guests," he says. "I also did overseas deployments in Germany, Holland and Belgium, as well as cooking for dignitaries at air shows and other RAF events.
And Stephen has just taken part in the Sanctuary Care Masterchef competition, where he went head to head in a cook-off against chefs from our other homes. 
"I really enjoyed it – it was very intense but a very enjoyable experience," he says.
For more about life at Upton Dene please call our Enquiry Support Team on 0800 917 0478.