Respite care and caregiver breaks
The devoted care teams in our homes offer short stays and longer-term pre-bookable respite care breaks, so you or your loved one can experience exceptional care and support for as long as you need us.
What is elderly respite care?
Our short term care home breaks are there if someone needs a short period of time in a residential care or nursing home. Being responsible for the well-being and health of someone increasingly frail can take its toll over time. For example, you might be looking after an elderly relative living with dementia and need a well-earned break yourself; safe in the knowledge that we are here to provide their care and support. Or, you may need additional support following an operation to help you get back on your feet or an emergency stay at very short notice in a nursing home with respite care.
We know it's hard to let someone else take over the responsibility of caring. But rest assured, our highly experienced teams will be there every step of the way. From helping your loved one to settle in, supporting them to enjoy the companionship of our residents and staff, taking part in activities and enjoying delicious home-cooked meals.
Short-term respite care home breaks and temporary stays in residential care or nursing homes can provide:
a break for you and/or your carer
care while you recover from an illness or a stay in hospital
additional support if you are newly disabled
companionship and/or short-term support if you live alone that will enable you to continue to live independently
an opportunity to get to know a nursing/care home that suits your needs if you are thinking about a permanent move.
---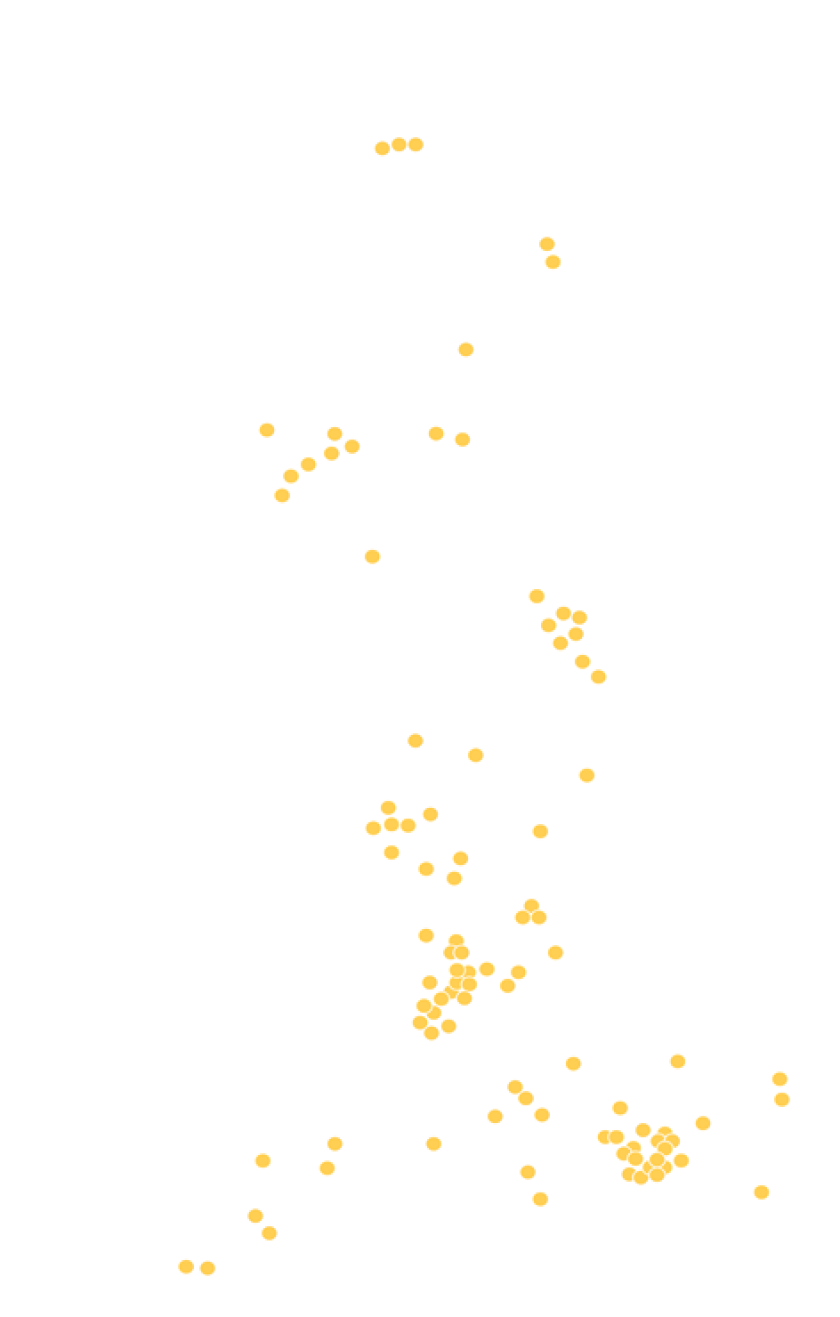 ---
Breaks for carers
We know that caring for an elderly parent or family member at home can be physically and mentally tiring. Sometimes carers need a short-term rest, taking a break from their caring responsibilities.
Our breaks give caregivers the chance to recharge their batteries with the peace of mind of knowing their loved one is in safe hands. Whether it's just a couple of weeks or something longer, having a rest means you can spend some quality time with friends and family or go on a trip yourself.
Our Enquiry Support Team advisors can answer any questions you have about pre-bookable or shorter notice respite care home breaks, call free-phone 0800 046 4815.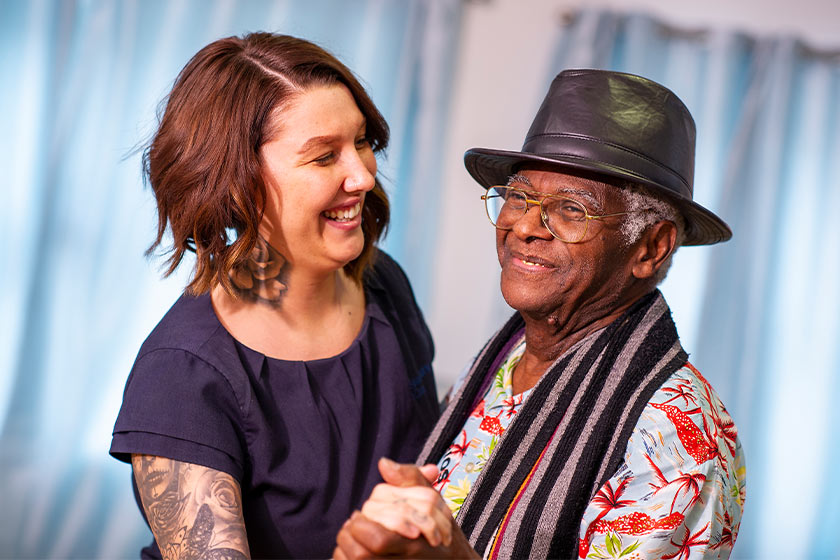 ---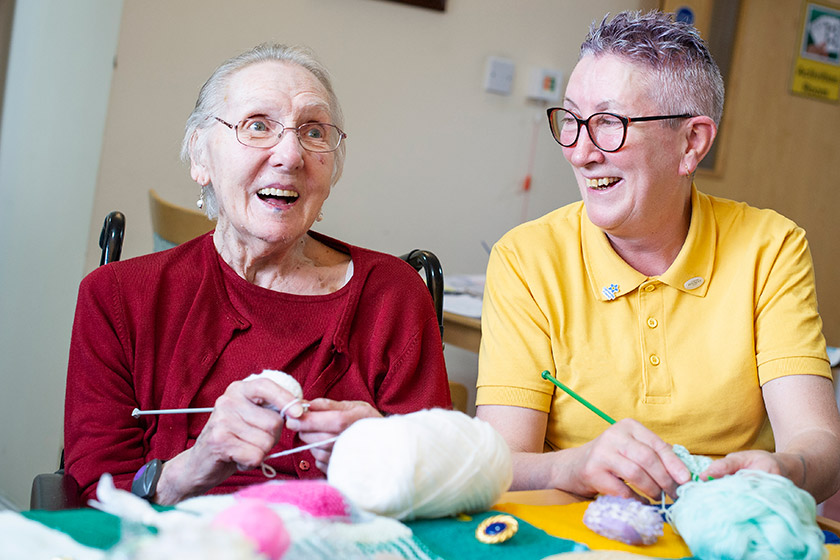 Pre-bookable respite care
Many of our residential and nursing care homes offer the option of pre-booking respite care in advance. For example, you might have a holiday planned or want to catch up with friends and family. Some of our respite residents pre-book these temporary care breaks months in advance, returning to stay with us time and time again.
Convalescence respite care
Sometimes, people need a little help following a spell in hospital to recuperate, with support following an operation or illness in a nursing home with respite care. Many of our homes offer short stays for recovery, reablement and convalescence, helping you get back on your feet.
---
What does respite care include?
If you are having a short term care home stay, you will receive the same care and support as our permanent residents. We will carefully assess your needs and create a detailed care plan to know what personal care you need, including help with administering medication.
You will have your own furnished bedroom, often with an en-suite bathroom. Our devoted staff will support you in every way, helping you to settle in and enjoy the companionship of others, take part in engaging activities, enjoy delicious home-cooked food and even launder your clothes.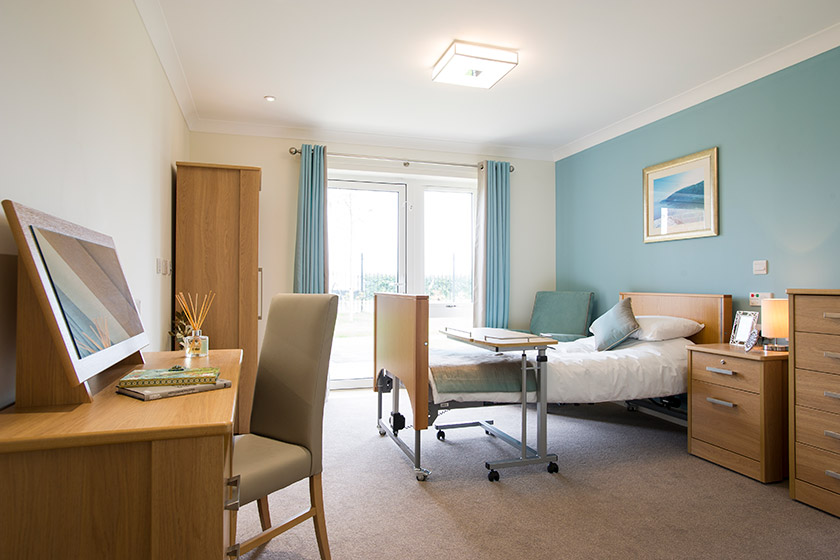 ---
Emergency respite services
As well as pre-bookable respite care breaks, many of our homes offer breaks at very short notice, for example, if there's a family emergency or illness. In addition, our Enquiry Support Team advisors are only a phone call away and will be able to support you if you suddenly need emergency care.
Arranging a respite break and funding
Sometimes paying respite care costs will be met by you privately, or funding for respite care may be provided by your local authority, depending on your individual circumstances.
Respite care enquiry form