Yarnton Residential and Nursing Home in Oxfordshire
Rutten Lane, Yarnton, Kidlington
,
Oxfordshire
,
OX5 1LW
Set in a beautiful rural location, overlooking fields and woodland, Yarnton has stunning views. We have spacious en-suite bedrooms, home-cooked food, a minibus, hairdressing salon and beautiful gardens.
And most importantly, our team of qualified and experienced staff are passionate about caring for our residents with the utmost dignity.
 Safe admissions
Safe admissions into our care homes includes the option for new residents to self-isolate in their own home before joining us.
 Virtual tours
Our virtual tours enable you to find out more about life in our care home and ask any questions you may have to a senior member of our team.
What types of care do we provide?
One of Sanctuary Care's four homes in Oxfordshire, we provide residential, dementia, nursing and palliative end of life care. Our registered nurses can support with everything from rehabilitation following a stroke to caring for people with neurodegenerative conditions, such as Multiple Sclerosis (MS) and Parkinson's disease. 
Yarnton is a home for life with a team who can meet changing and increasing support needs for residents. We can provide nursing interventions for those with progressive and/or life-limiting and terminal conditions.
We also offer short stay and long term pre-bookable respite care packages, giving older people caring for loved ones, and children looking after elderly parents in our Oxford community, a well-earned carer break.
Features of our nursing home
The main lounges overlook the gardens, and there are also smaller quiet areas to relax in.
The spacious bedrooms are all en-suite with walk-in showers. Our ground floor rooms have private patio doors leading to the grounds, while many overlook fields and woodlands.
In our dining rooms, our residents enjoy delicious home-cooked meals, and freshly baked sweet treats which are served each day with afternoon tea.
What are the gardens like?
The beautiful gardens have raised flowerbeds, a large greenhouse and wheelchair friendly pathways, so are wonderful for our frail residents or those who require nursing support. We even have a gardening club, where we grow a range of bedding plants, which during 'normal times' we sell to the community around Oxfordshire. The club is run and managed by our residents, giving them a real sense of pride and purpose.
A highlight of the garden is our two rabbits, Arrow and Fudge.
Coming soon we will have an outdoor visitors' 'pod', which will be used for loved ones to enjoy pre-bookable visits.
What is the activities programme like?
Over the past few months, so many of the team have been popping in on their days off, supporting with activities or doing a spot of gardening or music therapy. 
We had a fantastic VE Day party last year, as well as a two-month 'virtual' summer cruise. In the heart of the home, we re-created holiday hotspots from across the globe, with themed cuisine and activities.
During 'normal' times children from the neighbouring school often join us for arts and crafts or to treat us a sneak preview of a choral performance. 
A mobile hairdresser also visits for appointments in our hairdressing salon.
Other popular visitors are creatures that come in for animal therapy sessions. For those with greater palliative care needs, who are more frail or with late-stage dementia, these visits can take place at their bedside if this is more comfortable.
We have also encouraged visitors and relatives to bring their well-behaved pets to see us as part of daily life. Spending time with animals can bring back such fond memories. This is wonderful for our residents who live with Alzheimer's, vascular dementia and different types of dementia or memory loss.
We also support our residents to stay connected to their family members and friends over video calls using the home's iPad. With our support, many of our senior residents are really enjoying becoming more tech-savvy in their older age!
Trips out in our minibus
We have our own minibus for trips out. Previously, we have loved visiting garden centres and museums across Oxford, including Woodstock and Blenheim, Millets Farm in Frilford and The Oxfordshire Animal Sanctuary in Stadhampton.
Another popular spot to visit is the car museum in Bourton-on-the-Water.
Pre-bookable respite care at Yarnton
Call our home today on 01865 849 195 or complete our Yarnton enquiry form for more information on how to book respite care in Oxfordshire.

Stories from the home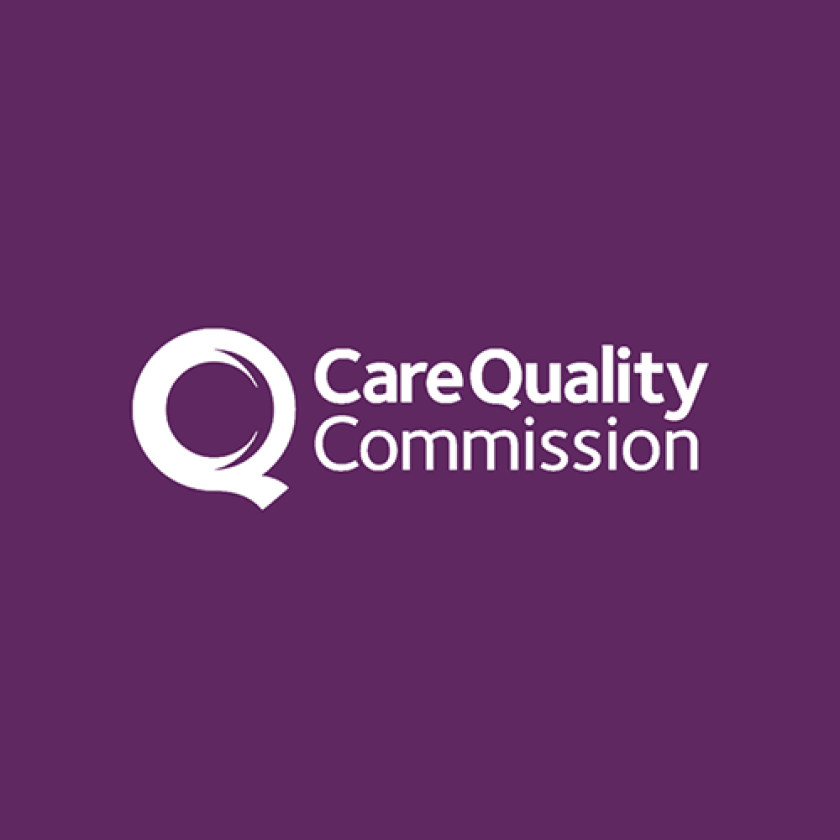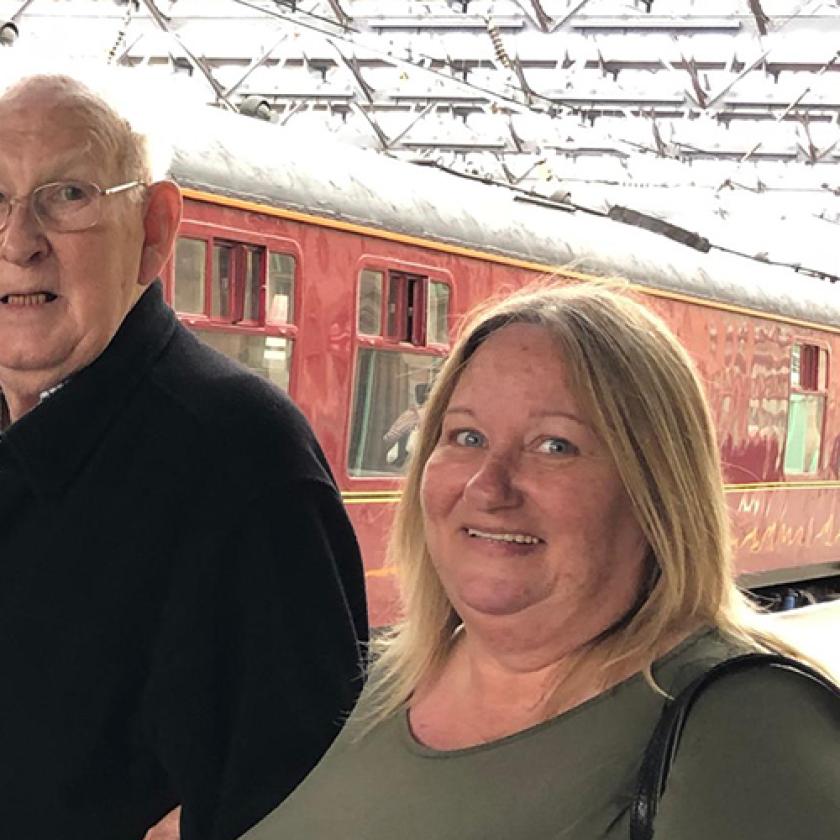 Respite care gave us space to relax
Margaret shares her story of how respite care supported her and her husband during the pandemic, being sole carers for Margaret's father who has advanced vascular dementia.  
Yarnton open for new admissions
New residents can either self-isolate in their own home before coming to the care home, or join us and then self-isolate.
Award winning chef
Chef Manager Marcella has taken part in Sanctuary Care's annual cookery competition to walk away with the title more than once.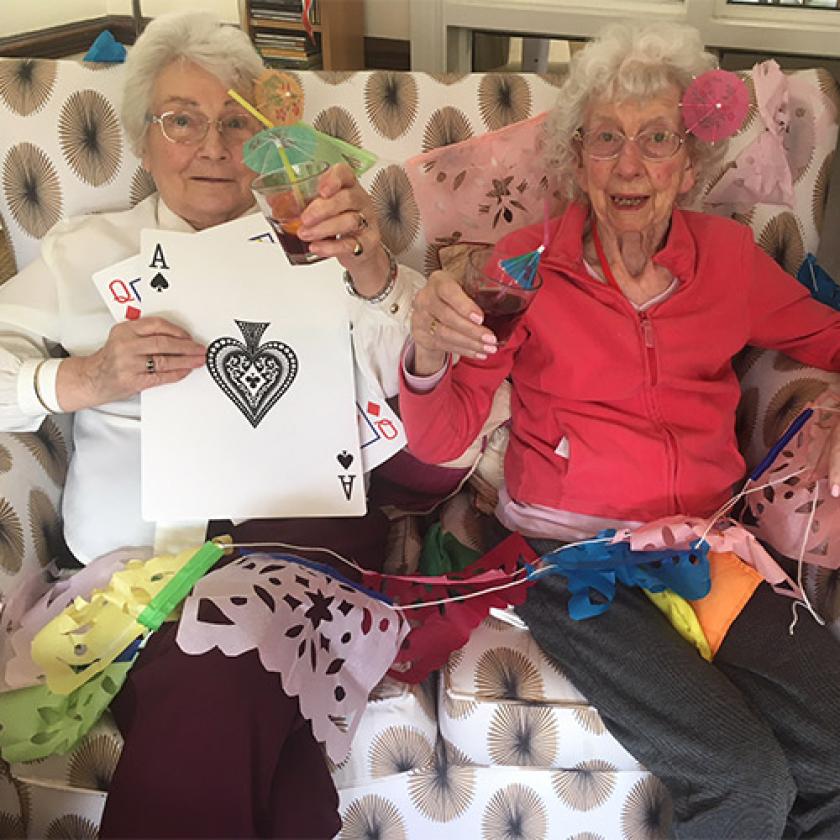 Ahoy there!
Residents enjoyed the taste and culture of countries far away in our virtual summer cruise – the highlight was Las Vegas.
5* Review
"We cannot speak more highly of the home. The manager is an excellent caring leader who has developed a great team around her of top class professional caring people"
Son of Resident
Enjoying the outdoors
Our residents adore the outdoors, especially our gents who run their own gardening club with their own greenhouse.
Facilities at this home
Accommodation
Dining room
Ensuite
Hairdressing salon
Lounges
Wheelchair accessible garden
Wifi
Activities
Arts and crafts
Children visits
Community events
Day trips
Gardening
Live entertainment
Minibus
Pet therapy
Care and support
Chiropody
Hairdressing
Home cooked meals
Physiotherapy
Podiatry
Respite Care
Ready to know more?
Get help every step of the way, contact us below to get information or advice.