With a devoted team of care and nursing staff, many of whom have been with us for 10, 15 and even 20 years, our care home in East Kilbride has a wonderful family atmosphere.
Providing nursing and palliative care, as well as care for people living with Alzheimer's and other types of dementia, we also offer respite care breaks. These are perfect for caregivers looking after elderly relatives, who need a carer break of their own.
Life at our care home in East Kilbride
Our team work hard to enrich the lives of our residents with meaningful, person-centred activities and experiences, to ensure they are happy and fulfilled. This was highlighted in our recent Care Inspectorate report, which rated the care home 'Good' in every area.
Our nursing home's south facing gardens are glorious and are a real haven for birds. We have a volunteer who keeps them looking splendid ready for the summer months. With raised planters, residents in wheelchairs or those with higher nursing care needs can help to maintain the beds. Beautifully landscaped, there is a rockery and large seating area, making this area a hotspot for summer gatherings with family and friends.
We have also enjoyed welcoming representatives from church groups to our home, who have performed services in the heart of the care home, including Mass. A mobile hairdresser also visits Westwood House and other care homes in East Kilbride for regular appointments.
Pamper sessions are also very popular, with massages, Reiki and reflexology, which are wonderful for our residents' wellbeing, especially for those with sensory impairments. This supports our dedication to CAPA (Care about Physical Activity), a programme led by the Care Inspectorate. CAPA encourages people living in care and nursing homes to move little and often to increase wellbeing and mobility. Supporting our residents to keep moving, we have regular gentle exercise sessions.
A very popular visitor to the home has been Princess, a miniature pony from Healing Hooves. Princess is so dainty she has even been known to go into our residents' bedrooms, which is wonderful for those with increasing nursing care needs or greater physical disabilities meaning that they don't miss out on these experiences.
Beyond our care home in East Kilbride and South Lanarkshire 
There is plenty to do outside Westwood House, which is on the outskirts of Glasgow. We support our residents to go shopping in East Kilbride and often visit the local cinema. There are also some lovely parks nearby, including the James Hamilton Heritage Park, as well as tea shops and cafés in the old town.
Hearty home-cooked cuisine
Mealtimes are a very popular time of the day! Our chef prepares delicious, seasonal menus, filled with everything from hearty homemade stews and soups to Friday fish and chips and curries for those who prefer something a little spicier.
Our team of qualified and experienced care and nursing staff provide nursing, palliative and end of life care, as well as support for people living with Alzheimer's and other types of dementia. We also offer planned respite care breaks. You might need relief care after caring for an elderly relative, so you can enjoy a short break of your own. Or you may need emergency respite in the event of something unexpected. We are here to support you with our short-stay breaks.
Pricing Information
It is usual for residents in care homes to contribute to the cost of their own care. Some people have the resources to pay for their accommodation in full, whilst others make means-tested contributions.
Our 2022 weekly care fees for residential care start from £1,014 but may be in the region of 20% more*. This depends on your care needs and the type of bedroom that is right for you, from our standard rooms to our premium bedroom options.
*If you require more specialist care such as 1-2-1 support, your weekly fee could be higher.
If you would like to talk to us about our care homes in East Kilbride and South Lanarkshire, please call our dedicated team on 01355 267446 or take a moment to complete our enquiry form below.
Resident Satisfaction Score
Based on an independent survey completed by our residents' friends and family.
Facilities at this home
Accommodation
Conservatory
Dining room
Ensuite
Garden
Lounges
Wheelchair accessible garden
Activities
Choir
Community events
Dancing
Flower Arranging
Movies
Nail care
Pet therapy
Quizzes
Care and support
Chiropody
Dental care
Hairdressing
Home cooked meals
Key worker
Optical care
Physiotherapy
Podiatry
Respite Care
FAQs
FAQs:
Question:

How many bedrooms are there at Westwood House Care Home?

Answer:

There are 47 spacious en-suite bedrooms at Westwood House.
Question:

What types of care do you provide at the care service?

Answer:

At Westwood House we provide nursing care, dementia care and pre-bookable respite care.
Question:

What is the home's CI rating?

Answer:

Westwood House Care Home was rated 'Good' in all areas in their latest Care Inspectorate report from an inspection on 4 July 2019.
Question:

What facilities does the care home have?

Answer:

Our East Kilbride care home boasts en-suite bedrooms, beautiful established gardens and quiet conservatory.
Question:

What activities are on offer at Westwood House?

Answer:

We offer a range of activities at Westwood House, from our choir and flower arranging to pet therapy and community events.
Ready to know more?
Get help every step of the way, contact us below to get information or advice.
Where to find us
East Milton Grove, East Kilbride, Lanarkshire, G75 8SN
Travelling to see us? View home on Google Maps
Drive time to home
Stories from the home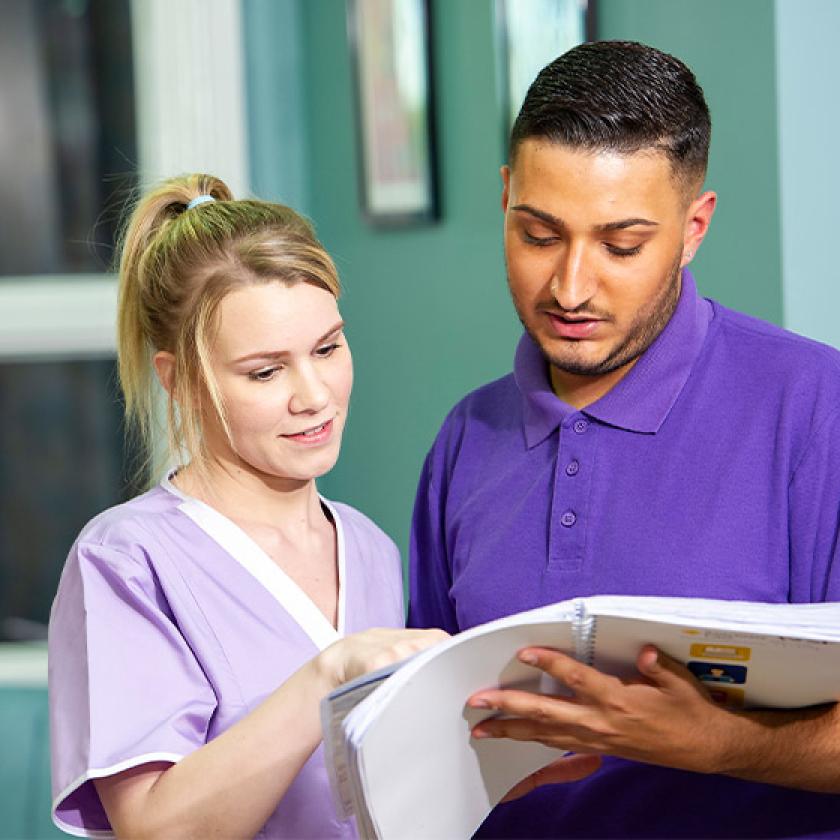 A fantastic team
Our experienced staff care for our residents with compassion and dignity.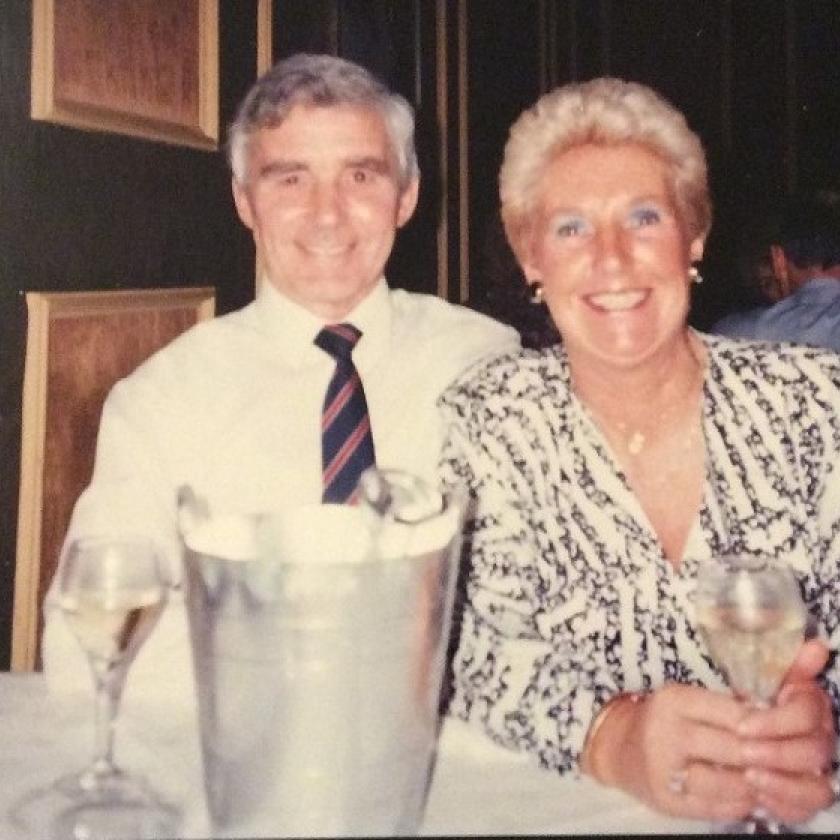 Dan's story
When Marion's dementia deteriorated during lockdown, her husband Dan, found himself isolated and struggling to cope. Read his story.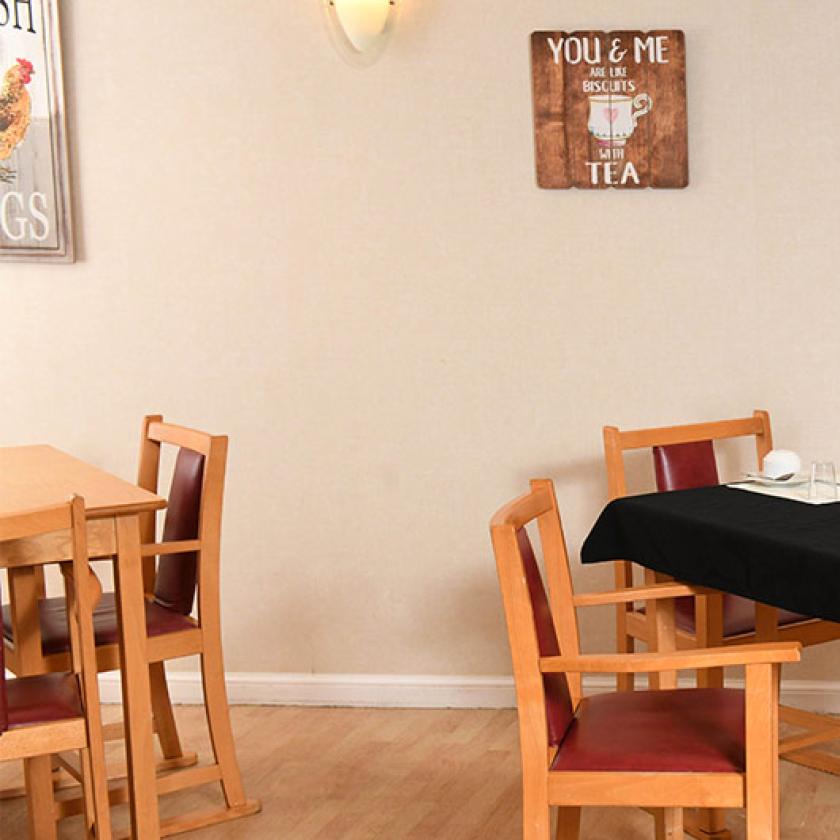 Food for thought
With traditional homemade cooking, mealtimes are a popular part of the day at Westwood House!