Our vision of keeping kindness at the heart of our care underpins the ethos of our entire organisation.
From our wonderful teams who care for our residents like they were members of their own families through to our senior management team – we are all here for the same reason.
We are committed to ensuring our residents, who chose Sanctuary Care to support them in their later years, are able to live happy and contented lives full of wonderful experiences and memories.
This is achieved through our dedication to recruiting the right staff who are supported to build rewarding careers with us, investing in our care homes and working together with our residents and those closest to them to deliver care and support in a way which shows true kindness at the heart of our care.
Our Mission 
'Keeping kindness at the heart of our care'
Our Values
We deliver personalised care that meets our residents' individual emotional and physical needs
We treat everyone with the respect and dignity that we would expect ourselves
We employ staff who strive to be the best and are committed to delivering the highest quality service
We nurture our staff and provide the support, opportunities and leadership to enable them to build rewarding careers
We are committed to ensuring we truly understand our residents so that we can support them to live happy, contented lives
Since being established in 1995 we've carefully built our organisation to provide a range of high-quality care services for older people including residential care, dementia care, nursing care and palliative care.
With more than 100 care homes across England and Scotland, we're part of Sanctuary Group; one of the UK's leading providers of housing, care and community services.
As we are part of a not-for-profit group we are able to reinvest surplus income back into maintaining and improving our homes as well as essential things like on-going training for our dedicated staff, so we can continue to deliver high-quality care to our residents.
Whilst we hope this website helps to show you a bit more about Sanctuary Care, our vision of 'keeping kindness at the heart of our care' and our care homes, it doesn't compare to an actual visit.
You can visit our care homes at any time to meet our residents and team and get a real feel for whether it's right for you or your loved one.
Choosing the right care home can sometimes be quite overwhelming – particularly if you're not sure what type of care you or your loved one needs.
Whether it's residential care for someone who is finding it increasingly difficult or lonely living in their own home or someone who needs specialist nursing care, dementia care or palliative care, our home managers can offer guidance and support during an informal chat.
Whatever type of help it is that you or your loved one needs, you can rest assured that our highly trained team will provide the best care and support in an environment tailored to suit our residents who make it their home.
When the time comes for someone to move into a care home, we are confident that their loved ones will relax knowing they are safe and being well cared for - and most importantly residents and their relatives can spend time simply enjoying one another's company.
We believe keeping kindness at the heart of our care starts with our team.
To ensure we continue to provide the best standards of care and support to our residents, we recruit and train only the best staff; those who share our passion for delivering care with  a kind, friendly and helpful attitude .
We believe good leadership underpins a happy and successful care home and we are proud our home managers lead by example and are welcoming and approachable.
Whilst our staff receive a variety of on-going training to ensure their skills remain up-to-date, it is their dedication to our residents which makes them truly special.
Every team member is either DBS checked - formerly a CRB check (applicable in England) or enhanced PVG check (applicable in Scotland) and trained to look after our residents' needs. Where close nursing care or dementia care is required, qualified specialist teams provide expert support.
Our dedication to care is highlighted in the feedback from our annual residents' survey, which showed an overall resident satisfaction level of 96%.
Sanctuary Care also holds the Investors in People accreditation which is internationally recognised and respected as a mark of good practice and is a measure of how an organisation supports and invests in its team.
Feedback from our most recent assessment praised the accessibility and relevance of learning and development and communication at all levels whilst staff feedback included having a sense of pride in their work and being committed to the care of residents.
For many of our residents, moving into a care home has enabled them to continue leading happy lives whilst providing the opportunity to make new friends and rekindle favourite pastimes.
Through the creation of a personalised care plan, in partnership with our residents and those closest to them, we're able to build a picture of not only what their health and wellbeing needs are, but also who they are and their likes and dislikes such as favourite foods or particular hobbies they enjoy.
This enables us to build a life story together and take a wider view of the person they are caring for to ensure those personal touches which make such a difference to the happiness of our residents are just right.
Throughout our care homes, our teams are there to offer care and support 24/7. Treating people with dignity and respect is always at the forefront of their minds, whilst promoting the independence that many residents can be concerned about losing when they move into a care home.
Moving into a care home doesn't mean residents need to leave their previous life behind. We're there to help them to celebrate cherished memories as well as create new ones.
At Sanctuary Care we have over 100 warm and welcoming care homes in England and Scotland where we provide care and support to more than 5000 residents.
We have a range of care homes including residential care homes, nursing care homes and dementia care homes, all of which provide a range of long term and respite care and support.
Many of our homes deliver a variety of care which can reduce the need for residents to move home if their needs increase over time.
Our homes are designed with the usual comforts you'd expect such as cosy lounges with fireplaces, light and airy dining rooms, landscaped gardens and bedrooms which provide a warm and safe place for our residents to rest and relax.
However, it's the small personal touches that make our care homes true homes for our residents.
We create memory boxes with our residents which have pride of place outside their bedrooms. They are filled with sentimental keepsakes that celebrate who they are, for example, a precious family photograph or an old newspaper cutting.
Friends and family are welcome to visit at any time often enjoying a freshly baked cake and afternoon tea which are served daily.
To ensure our residents feel at home, they're encouraged to personalise their rooms with ornaments, books, photos, paintings and small pieces of furniture.
Some of our homes have a resident pet such as a well-behaved dog, cat, bird or rabbit which have either moved in with a resident or have been carefully chosen by the care home. Many of our residents take great pleasure in helping to look after them and ensure they get lots of fuss.
When someone moves into a care home they should still be able to enjoy old past times. With this in mind we landscape our gardens to make them wheelchair accessible, with raised flower beds to enable the green-fingered to enjoy a spot of light gardening.
Our catering teams provide seasonal home-cooked meals, lovingly prepared with taste and nutrition at the heart of every dish.
Breakfast includes an array of choice from cereals and toast to a traditional cooked breakfast.
Lunch and dinner times see a selection of sandwiches, home-made soups, salads, jacket potatoes and hot meals such as a Sunday roast with all the trimmings and favourites including fish and chips, cottage pie and a hearty casserole.
There is also an array of snacks and refreshments available throughout the day for residents and their loved ones if they get a bit peckish.
Our mealtimes and menus are flexible and we cater for a range of dietary requirements. Residents help us to shape the menus and our chefs spend time in our dining rooms, getting feedback from residents on the dishes and their likes and dislikes.
Our dining rooms are carefully decorated and tables are set to create a welcoming atmosphere where residents can sit and eat in a calm environment that stimulates the senses.
We are there for our residents to support them to spend their time how they choose. Some residents enjoy sitting in the quietness of their own room with a good book, others prefer taking part in activities with friends, having their hair done or going out for lunch with family.
With our dedicated activities staff on hand, there are plenty of opportunities for residents to try new things or to pick up where they left off with favourite hobbies.
Many of our homes have visiting entertainers, gardening clubs, regular craft and baking sessions, resident birthday parties and visits from local schools and community groups – meaning there's always something going on if residents want to be involved.
We've even been known to have visits from farmyard animals, horses, birds of prey and reindeer giving residents the opportunity to interact with animals without having to leave the comfort of their home!
In England
We're stringently regulated by the Care Quality Commission (CQC), an independent regulator of health and social care in England. All of our care homes are inspected regularly to ensure our high standards of personalised care and support are maintained.
You can visit the CQC's website here or contact them through the following:
Telephone: 03000 616161
Email: enquiries@cqc.org.uk
In writing: CQC National Customer Service Centre, Citygate, Gallowgate, Newcastle upon Tyne NE1 4PA
In Scotland
We're rigorously regulated by the Care Inspectorate (CI), a scrutiny body which looks at the quality of care in Scotland to ensure it meets high standards. All of our care homes in Scotland are inspected regularly to make sure we are providing high quality care and support to our residents.
You can visit the CI website here or contact them in the following ways:
Telephone: 0345 600 9527
In writing: Care Inspectorate, Compass House, 11 Riverside Drive, Dundee DD1 4NY
Read the stories from residents, relatives and the Sanctuary Care team
Residents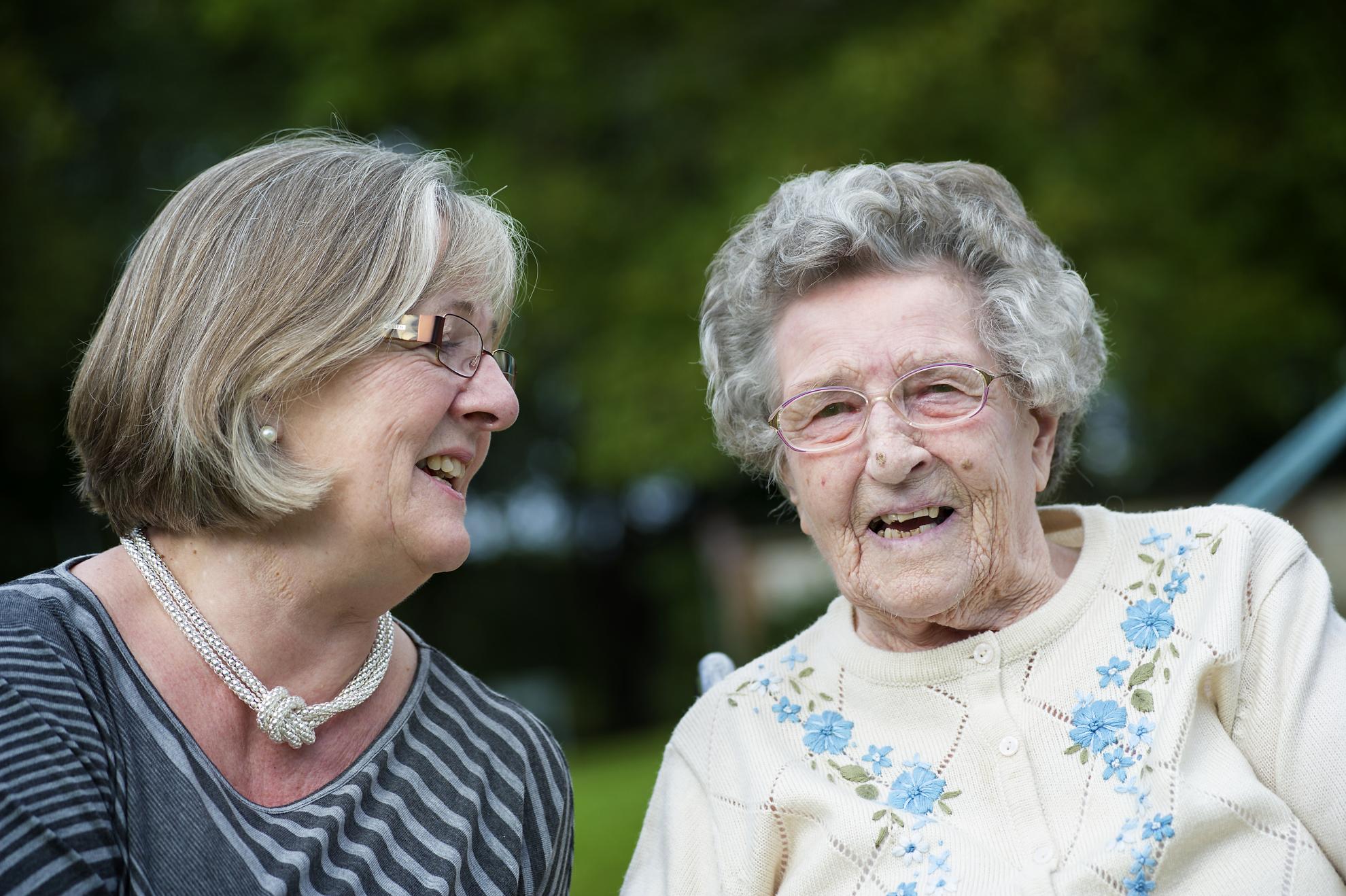 Relatives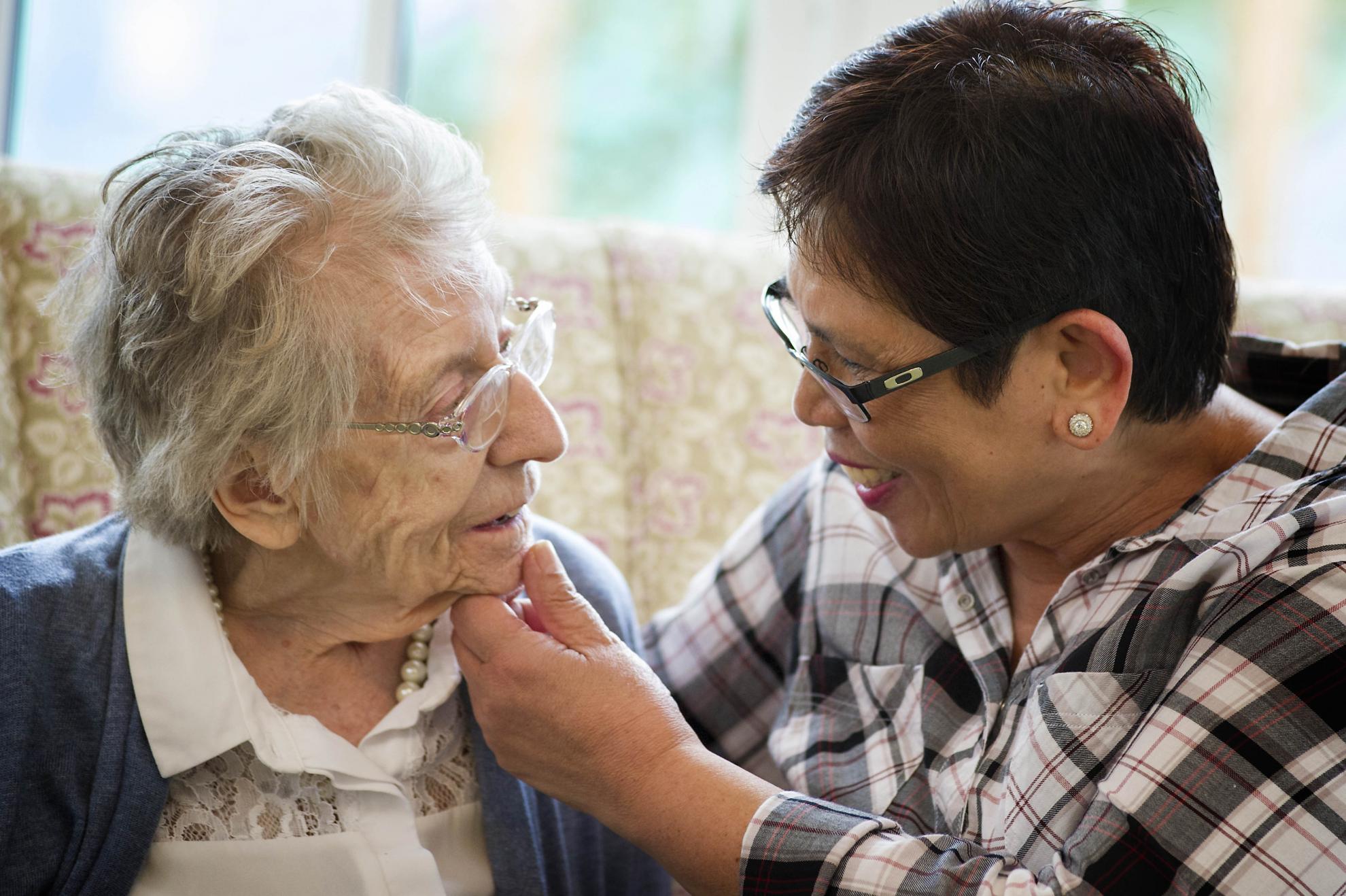 Staff