The Meadows Care Home in Dornoch
The Meadows, Dornoch
,
Sutherland
,
IV25 3SF
With views over the cathedral in Dornoch on one side of the nursing home, and the rural community orchards and allotments to the other, The Meadows is in a stunning location. The care service also boasts a beautiful secure landscaped garden, a summer house, hairdressing salon and has two activities specialists.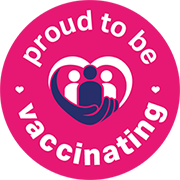 Safe admissions
Safe admissions into our care homes include the option for new residents to self-isolate in their own home before joining us.
 View our home
View our homes to find out more about life in our care home and ask any questions you may have to a senior member of our team.
 Safe visiting spaces
Our home has a pre-bookable designated visiting space to enable families to visit their loved ones safely. Please contact our home directly to pre-book.
What type of care services are available at The Meadows Care Home?
The Meadows' dedicated and highly experienced staff work tirelessly to promote the health, comfort, and happiness of our residents. This is accomplished by providing an exceptional standard of high-quality care.
The care packages we provide are tailored to individual needs. We offer 24-hour residential care, dementia care and nursing for those with more complex needs, or requiring nursing interventions, including palliative options (end of life advanced care planning). We also provide respite care to support carers within the county of Sutherland. The length of stay for respite can be changed to suit your situation, usually lasting between one to six weeks at a time.
What is the residential setting like?
The Meadows is a short walk from the town centre, with wheelchair friendly pathways and is opposite a community orchard, where our residents regularly enjoy picnics and walks.
The nursing home's gardens have a nautical theme, with boats filled with plants and a wheelchair accessible summer house. Beach huts and murals are painted across the fencing and there are raised planters for our residents who love gardening.
Coming soon we will also have a heated visiting 'pod' for when loved ones come to see us.
What is the nursing home like inside?
There are 40 bedrooms which all have bathrooms with sinks and toilets. As well as two lounges, there is a 'quiet' room, where a family member can also stay overnight during 'normal times'. The nursing home has a bright and airy dining room overlooking the gardens.
As well as the traditional care services you might expect we have a hairdressing salon which is always bustling. A highly experienced mobile hairdresser visits us several days a week.
How about the food?
With a head chef and an assistant chef who loves baking, our residents enjoy delicious and nutritional, home-cooked food and freshly baked sweet treats daily.
What activities can my relative take part in?
With two activities specialists, taking part in meaningful activities which are tailored to them individually, is part of daily life here. They also enjoy wider group activities such as skittles, bowling and arts and crafts. The Meadows also has iPads, which we use to help our residents to stay connected with friends and family.
And the local community?
During 'normal' times, the care home has very strong connections with the local communities in Dornoch and Sutherland, as well as other care services.
 Youngsters from the local schools and academies often treat us to a sneak preview of special performances or for work experience placements. We also support students from the universities in Inverness and Stirling with adult nursing care placements.
Our residents love trips to the community dementia hub, local churches and Dornoch Cathedral, which you can see from the nursing home.
A stone's throw away, the 'Dornoch Beach Wheelchairs' scheme is an amazing local initiative. There is a hoist on the beach and state of the art hydraulic wheelchairs for hire, which move across the sand with ease. This scheme enables us to take residents who are frailer or with greater nursing care needs, to dip their toes in the sea!
What is the care home team like?
Jackie, who is a highly experienced nurse, has been running the home for 22 years and is devoted to providing the highest quality of care. This means creating meaningful, person-centred experiences for her residents each and every day. At her side is deputy manager Kate, who has been at The Meadows for many years and is also a nurse.
The care home has a highly skilled team of long-serving staff, including senior carers and nurses, combined with some fresh faces!
The whole team take part in regular training, so all are extremely knowledgeable about Alzheimer's, neurodegenerative conditions, other types of dementia and memory loss. This is alongside the learning support they receive for associated mental health concerns.
Pricing Information
It is usual for residents in care homes to contribute to the cost of their own care. Some people have the resources to pay for their accommodation in full, whilst others make means-tested contributions.
Our 2022 weekly care fees for residential care start from £1,388 but maybe in the region of 20% more*. This depends on your care needs and the type of bedroom that is right for you, from our standard rooms to our premium bedroom options.
*If you require more specialist care such as 1-2-1 support, your weekly fee could be higher.
Ready to know more?
Get help every step of the way, contact us below to get information or advice.