Brain injury and neurodegenerative conditions
Providing unique and specialist care for adults with extremely complex needs, the excellent reputation of our care home is well-known across Scotland.
The team at Millport specialises in caring for adults with varied needs, including learning disabilities, mental health needs, autism spectrum disorder, cerebral palsy and downs syndrome. The care is so specialist that people come from far and wide.
Millport's team includes highly trained learning disabilities nurses and mental health nurses. Most of the staff have worked at the home for several years and are like an extended family for the residents. They also know everything about the residents, enabling them to provide care that is truly bespoke to their exceptionally varied needs. Staff provide round-the-clock nursing care, so if residents' needs change over time, we are here to make sure our care evolves to meet those needs.
We do everything we possibly can to support the residents to both maintain and enhance their independence. We help one of our residents to work part-time in a local charity shop. With the team's help, several other residents are able to make the most of adult education courses offered at colleges in Greenock and Kilwinning. Some recently completely a Come Dine with Me-style networking course which they absolutely loved. Two of the former residents even have their own tenancies and work part-time in the care home.
Our breath-taking location
The care home could not be in a more picture-perfect location in North Ayrshire, 100m from the beautiful beach, with views across the sea. The team spends a lot of time taking the residents to places across the island, with plenty of picnics on the beach. There is a nearby community garden in the grounds of the garrison, where the home has raised beds which the residents take great pride in maintaining. There is also a gym and coffee shops. With two minibuses at Millport, the residents are never short of places to visit and things to do.
A short ferry ride away there is a cinema in Largs, which some of the residents like to visit, as well as plenty of music groups and clubs on the mainland.
The loved ones of our residents are very much part of our care home. Most of them have sons and daughters living with us, so we go above and beyond to enable them to enjoy quality family time together. This can mean taking our residents to visit their parents if they too live in a residential care home themselves. We often invite elderly parents to visit Millport with friends from their own care homes, making their visits extra special.
The team also organises mini holiday breaks for some of our residents, taking small groups to places like Filey, Blackpool and north Scotland.
Resident Satisfaction Score
Based on an independent survey completed by our resident's friends and family.
Facilities at this home
Accommodation
Dining room
Ensuite
Independent cooking facilities
Lounges
Namaste room
Summer house
Sun terrace
Wifi
Activities
Arts and crafts
Dancing
Day trips
Gardening
Light exercise
Movies
Sensory activities
Ready to know more?
Get help every step of the way, contact us below to get information or advice.
Where to find us
19 George Street, Millport, Isle of Cumbrae, Ayrshire, KA28 0BQ
Travelling to see us? View home on Google Maps
Drive time to home
Stories from the home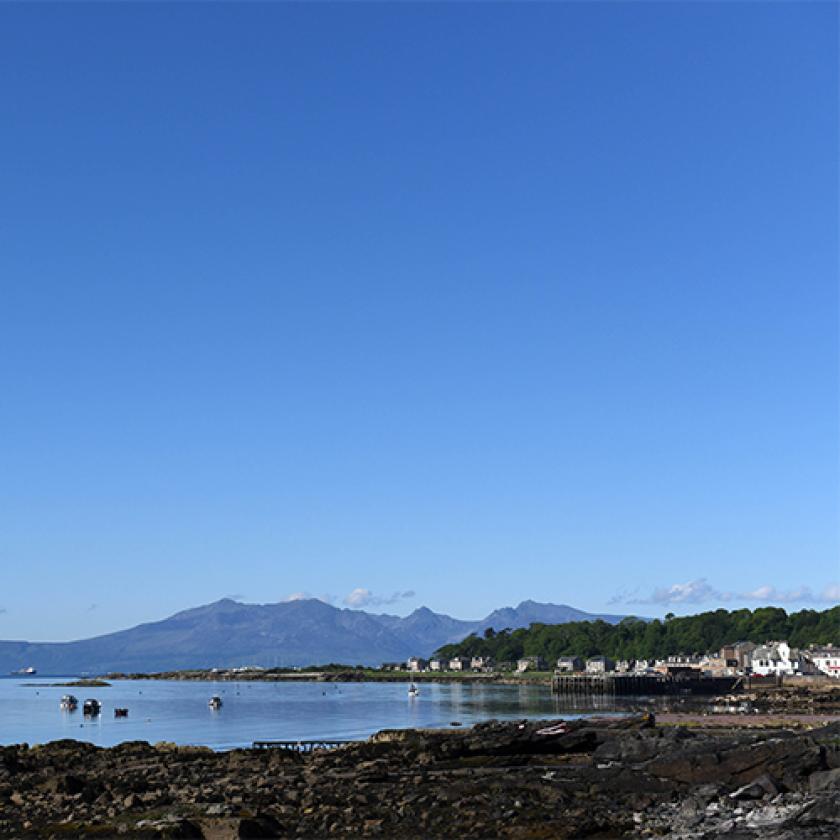 Picture-perfect location
Millport Care Centre, really is in the most beautiful location with so much to see and do.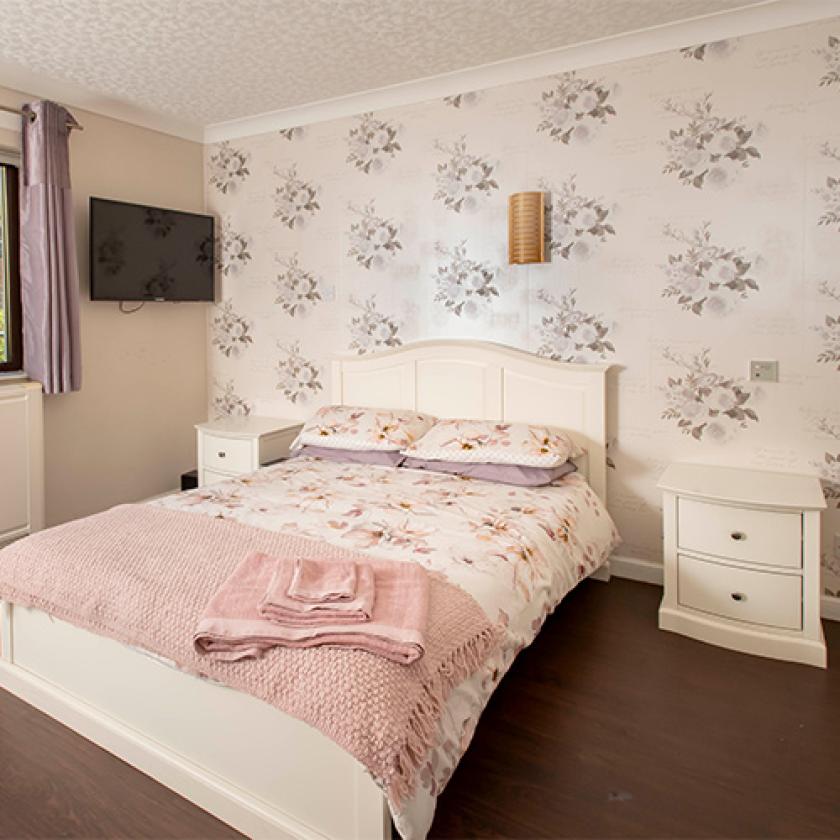 As individual as you 
All of our bedrooms are beautifully decorated, reflect the individuality of our residents and have en-suite facilities.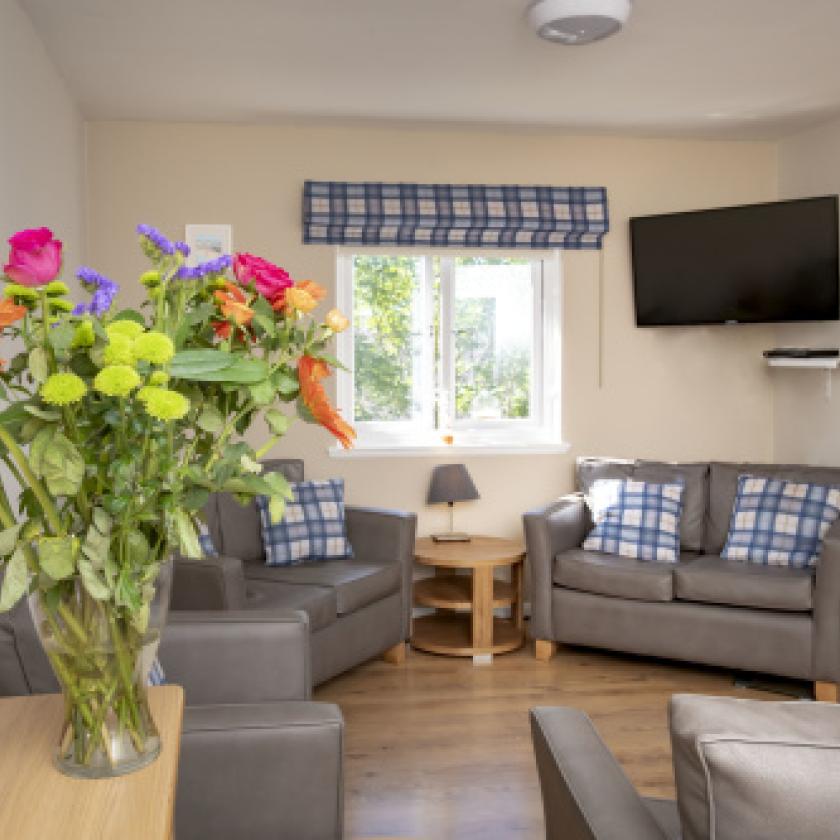 Family time
From day to day activities to family celebrations, we have lots of space to get together.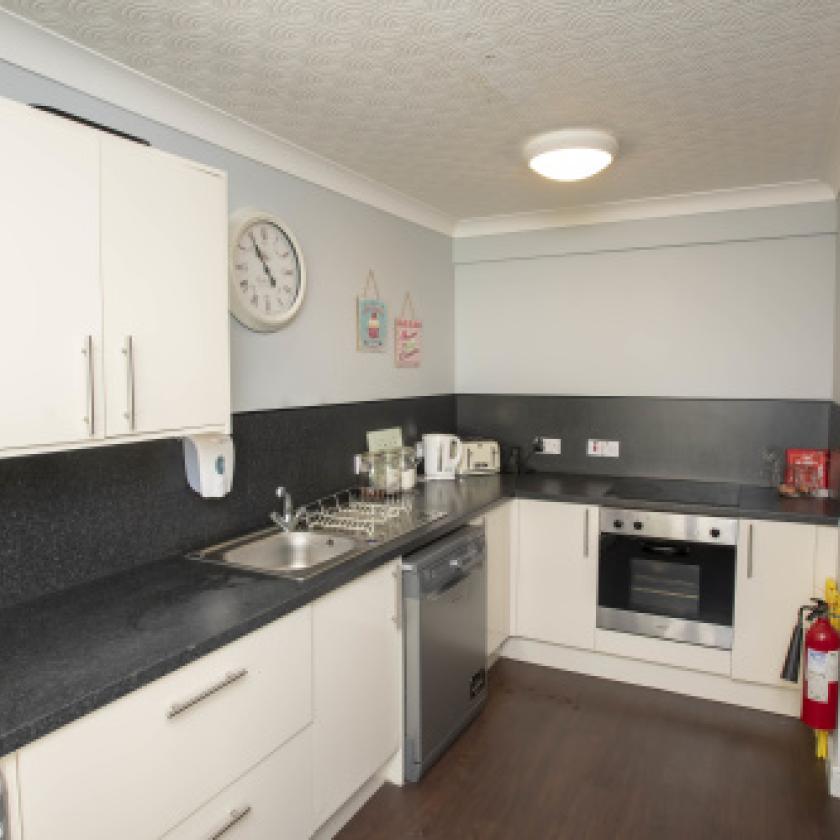 Encouraging independence
Just a kitchen like any other home, we work independently and together as one big team.