Enriching lives
Here at Sanctuary Care, to truly enrich our residents' lives we look beyond their physical and emotional care needs. We look at what makes every person unique. From the life they have experienced before moving into our care home, the people close to their hearts, their passions and dreams yet to be fulfilled, even those quirky habits that make their loved ones smile. Knowing this enables our teams to deliver care that is truly personalised to each and every individual who lives with us.
For information about care options for your loved one, call our Enquiry Support Team who are here to talk on 0800 917 0478.
As my grandmother's needs have changed, the amazing team have adapted with her.  The staff and activities are just amazing. 
Sophie, Granddaughter of resident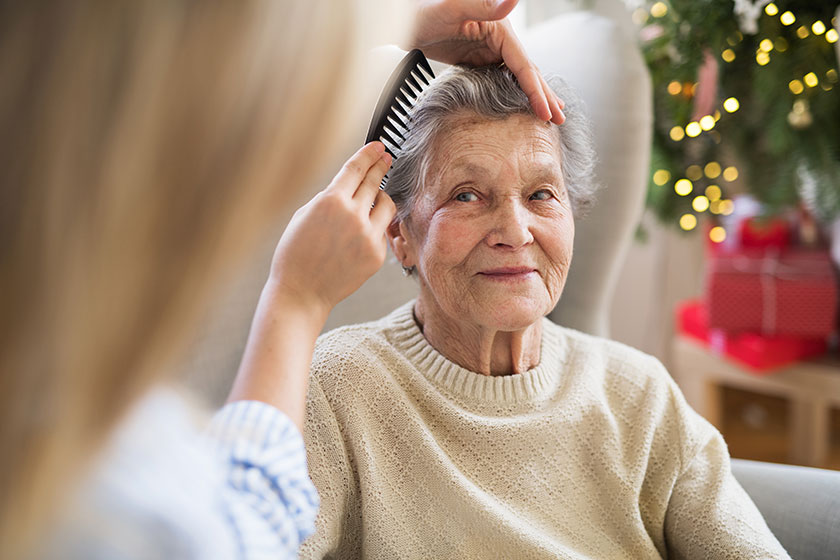 Find out how we are keeping residents' safe during the pandemic.
Getting to know our residents and their stories
Knowing who a person is inside and out is essential to ensuring they are happy and fulfilled. At Sanctuary Care, this really drives us, and we take the time to get to know our residents. We find out what makes them smile so that every moment we spend with them, we are able to deliver care that is truly person-centred. Our staff can make such a positive difference to someone's life by simply knowing who they are.
Take Dot at our Brambles Residential Care Home in Redditch. She has a life-long passion for baking, so the home's activities leader Fiona supports her to hold fortnightly 'Baking with Dot' sessions with her fellow residents. Wearing her own personalised apron, Dot relishes the opportunity to share her culinary skills.
At our Regent Residential Care Home in Worcester, knowing how much one of her residents, Val loves swimming, care assistant Karen comes in on her day off every two weeks to take her to the local pool. Val says: "When I get in the water I never want to get out!".
Read more of our homes stories.
Food for thought
For many of our residents, good food really does feed the soul. Mealtimes are a real highlight of the day and enriching our residents' lives is as important to our chefs as our care staff. At the heart of every day is a great menu, from the traditional Sunday roast with all the trimmings, followed by a hearty home-baked apple pie, to the freshly prepared curry with home-made chapattis, which is typical at our Asra House Residential Care Home in Leicester. No day is complete without afternoon tea, accompanied by freshly made sweet treats.
The food is very good, just like homemade and the staff take special care of your wellbeing. God bless all at Asra House.
Independent carehome.co.uk review
Empowering our residents
Our teams support residents to share their passions with others, like Beryl, a retired fitness instructor who leads gentle exercise classes to keep her fellow residents nimble. Or David, who buddies up with children from a local primary school, helping them to read. We also have some exceptionally talented staff who share their passions, like Louie who plays the piano and sings to his residents. And former hairdresser Jemma who makes sure her residents always look their best for special occasions.
We work in our residents' homes; our residents don't live where we work. We embrace their families and friends, encouraging them to make themselves at home. Some of our residents' loved ones volunteer in our homes, like 10-year-old Tiegan, who volunteers at Chadwell House Residential Care Home in Essex, where her beloved great grandmother Sarah lives.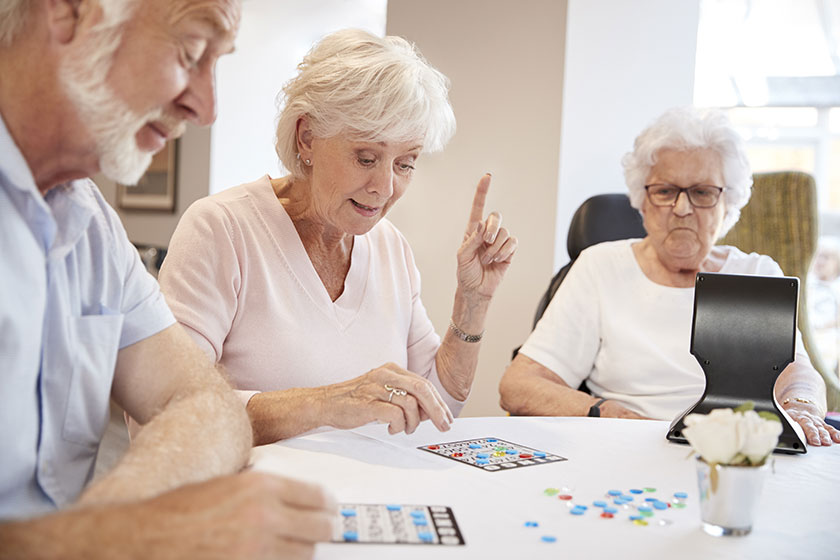 I have made new friends and like going to the activities. The staff are really good to me and they are more like family.
Robert, a resident at Lake View Residential Care Home Telford
Contact our Enquiry Support Team advisors today! They are here to talk and offer free advice on 0800 917 0478. Alternatively you can email them at care.hub@sanctuary-housing.co.uk or start a conversation using the Live Chat icon on our website.
Our accreditations
Investors in People
Disability confident
Stonewall champions
Skills for care endorsed provider