Activities for the elderly in care homes
There is no age limit on exercise, in fact, exercise is crucial to your physical and mental wellbeing and may also improve the quality of life for you or your loved one, including those living with dementia. This is why Sanctuary Care's activities leaders are leading the way by delivering resident tailored care home activities, with the help of a social enterprise group.
The benefits of exercise for the elderly
The NHS has found that many adults aged 65 and above spend on average 10 hours or more each day sitting or lying down. This inactivity is coming at a price, affecting everything from higher fall rates, psychological distress and even early death.
However this can be prevented by taking part in care home activities so many activities leaders in Sanctuary Care homes are leading the way by offering regular fun chair exercises for seniors, wheelchair exercises and exercise activities for people with dementia which host a wide range of health benefits thanks to innovative training in a number of homes – but what are these benefits?
Tailoring care home activities to health needs
Not only do they look a lot of fun from an outsider's perspective, with toe-tapping music and brightly coloured and textured props bringing everyone together in a happy and welcoming environment, but they are tailored to every single resident taking part, with their individual health needs being the main priority.
For instance, a resident with Parkinson's would have a routine delivered to them without coordinated challenges, while a resident living with dementia would have their routine presented with a story-telling technique that links to their own memories. A resident who used to be a milkman would be asked to march his feet while the activities leader verbally sets the scene of an early morning, with the resident being encouraged to also exercise his hands in an open and close motion which would resemble the early birds tweeting, and so on.
Exercises can also be tailored to those living with depression, osteoporosis, heart conditions, as well as stroke survivors and so much more.
Delivering activities in the most liberating way
Along with learning new care home activities, staff have been trained to take all medical factors into account from understanding how certain medicines can affect movement and understanding. Training also covers the importance of health and safety, communication and creating an engaging environment.
Jennifer Simpson from Nunthorpe Oaks Residential Care Home in North Yorkshire said: "I cannot put into words how fantastic these care home activities are, not only are they lots of fun for residents and staff but more importantly we are supporting residents to be more sociable, independent, active and alert, as well being healthier in the best possible way!"
85-year-old resident Colleen Keen, who brands herself as an 'Oomph! Girl' said: "The classes are liberating. I used to struggle with circulation, especially in my ankles but now the classes have really improved this. They really are life-changing."
About the social enterprise group
The social enterprise group supporting Sanctuary Care homes is Oomph, the UK's leading wellbeing business for older adults. Their mission is to positively change the impact of ageing for older adults in care homes and the community, by providing training and support, as well as sharing care home activities ideas, to enable carers and other professionals in the care sector.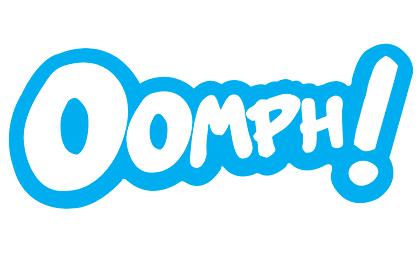 To contact Oomph, please call 0203 601 6363 or email: hello@oomph-wellness.org. They also have social media channels where you can join in the conversation with #oomphwellness