Beryl's passion for exercise
A fitness instructor well into her 80s, for Beryl Richens keeping physically active has always been a huge part of her life.
After falling several times at home, problems with her balance meant she was forced to give up teaching classes, something which broke her heart.
Having moved into Sanctuary Care's Heathlands Residential Care Home in Pershore, the home's activities assistant and carer Val Murphy decided to approach Beryl to see if they could find a way for her to continue to do what she loved. Very soon with Val's help Beryl was delivering chair exercises for seniors – her fellow residents - from the safety of her wheelchair. The first class was a huge hit and they have never looked back!
How Beryl began her passion for physical exercise
In 1948 Beryl joined the Women's League of Health and Beauty and was asked to do fitness classes. From here she trained with the South West Keep Fit Association (KFA) and ran exercise classes across Gloucester, Cheltenham and Tewkesbury.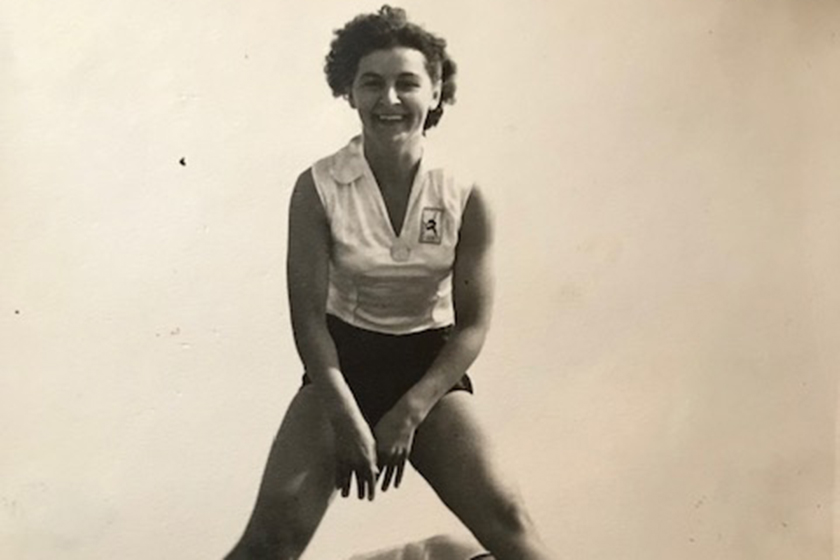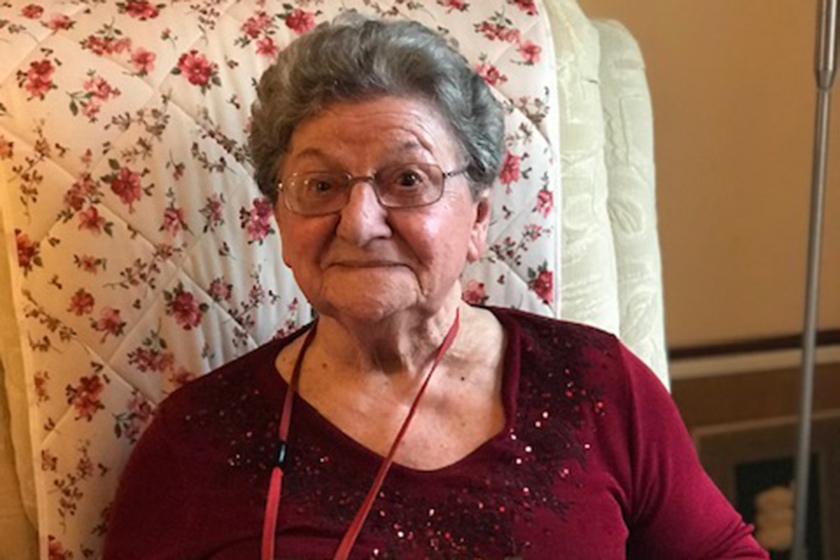 During her career she worked closely with Britain's first female health and fitness guru Eileen Fowler, giving exercise demonstrations on stage at fitness rallies in front of hundreds of women.
She says: "I loved it. It was something I have done since I was 18. I got so much pleasure from doing it."
In 2002 Beryl was asked to produce a display with the KFA which featured at the Royal Albert Hall. The KFA members came from Worcester and Gloucester. She says: "It was a wonderful performance and a great event."
Before she started losing her balance Beryl also led classes teaching chair exercises for seniors in care homes, little did she know she would be doing it again at Heathlands.
The social side of exercise
Having felt a deep sense of sadness that she had to give up classes, Beryl is now back doing what she loves best, hosting her own care home activities at Heathlands.
Some of Heathlands' residents live with dementia, one of them is a double amputee and many of them have limited mobility, but Beryl is able to do chair exercises that meet all of their needs.
She sits in her wheelchair at the centre of the circle, commanding the attention of her fellow residents. One of the ladies follows her every move with precise attention to detail, having seen the residents having so much fun another lady, who previously sat with her arms folded refusing to join in, is very soon lifting her arms in time with Beryl. Another lady protests that she has bad leg so can't possibly join in - within minutes is doing just that. Two of the residents are giggling like naughty school girls at the back of the class! One lady has a two-minute nap midway through, before waking and immediately getting going again.
It is wonderful to sit and watch Beryl back to her former glory, passing on her knowledge and motivating the residents. It is a completely inclusive activity and is something the staff and relatives love to join in with too.
The benefits of stretching for seniors
Beryl starts by getting the residents to spread their fingers wide apart and gently push each one against their thumb; next they are lifting their shoulders up and down before gently stretching their arms. After this they are lifting they legs, moving everything from the tips of their fingers to their toes.
Beryl says: "I get satisfaction that they are still trying to do something and move their bodies a little differently. You have got to do something to keep the old joints going, we all stiffen up eventually and it makes you feel younger."
They start to use foam balls which they balance on their hands and roll down their legs – or even bounce on the floor as one gentleman 'goes rogue' and does his own routine! But it doesn't matter, Beryl is just happy that they are all motivated to take part.
With encouraging words from Beryl "never give in" and "think about your thigh muscles", everyone is smiling.
After the main part of the class has finished they do some breathing exercises. They have worked up quite an appetite so enjoy a snack and a drink while they chat about the class.
The satisfaction Beryl gets is clear to see, she says: "I still think I am pretty good for 90!"
Speaking about Beryl's chair exercises Val said: "The first class she did she was so confident it was like she had never been away! She is so determined she won't give up."
For more information about chair exercises for seniors visit https://www.nhs.uk/Tools/Documents/NHS_ExercisesForOlderPeople.pdf.