Fiona's story
Here we introduce Fiona Morsy, who works as an Activities Coordinator at Brambles Residential Care Home, a care home in Redditch, and has been with Sanctuary Care since 2016.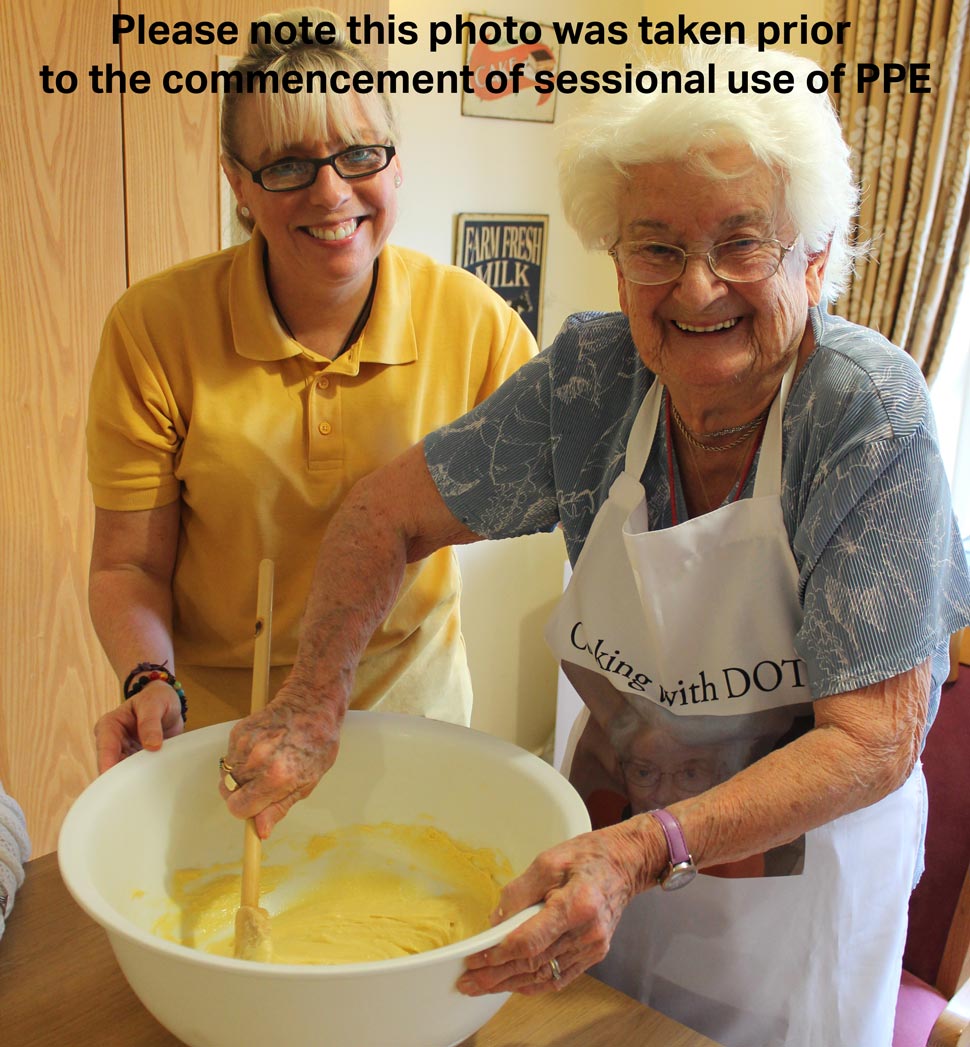 She explains what attracted her to the role and why she loves spending time with the residents. 
She said: "I used to work in the community as a carer and although I enjoyed the job, I wasn't able to spend much time with the clients I looked after due to the nature of the role. I spotted the Activities Coordinator role online and thought it sounded like the perfect job for me, to be able to care for residents by making a difference to their day through activities.
My highlights
Fiona explained what she loves most about working at the care home. She said: "The best part of my job is really getting to know our residents; they have so much to give. I see it as a new beginning when they move to the Brambles. I can imagine it might be daunting at first and I see my job as one way of helping the residents make friends. I find out about their passions, their past hobbies and lifestyle and also things might want to try that are new." One way Fiona helps her residents to get to know each other and find out about their passions is by organising reminiscence sessions.
Creating meaningful moments
When you watch Fiona her passion for making her residents happy is very clear to see. She organises a wide variety of different activities tailored to her residents' wishes and encourages them to take the lead in running activities themselves. For example they really enjoy quizzes and the picture rounds, baking and their daily exercise classes.
Fiona added: "Two residents have become great friends in the home and I organised a private afternoon tea for them and printed them each a photo from the experience for their rooms." It's these thoughtful touches that make Fiona such a well regarded member of the team, because she will always go that extra mile.
During the global coronavirus pandemic, non essential visits to the home have stopped so Fiona has also been taking on the role of hairdresser and beautician, popping in rollers and pampering the residents. She has also been holding weekly bible readings, because representatives from the local church in Redditch have not been able to come into the care home.
She has also been supporting her residents to enjoy Skype calls with their families, something she has found this particularly rewarding.
 VE Day celebrations
During the pandemic she also organised a wonderful celebration for VE Day. She said: "One of our residents who lives with dementia was able to remember some earlier memories of her work as a nurse and midwife at the end of the war. It was amazing to see her family share pictures of her on Skype during that time and she was able to recall those days."
When asked what advice she would give to anyone considering a career in a care home she said: "Just go for it. It is hard work but very rewarding to see the residents get so much out of the activities. I really enjoy spending time getting to know each and every person."