I love how we all work as a team
For #CarersWeek we meet Christine Coombes, who has worked at Beach Lawns Residential and Nursing Home in Weston-super-Mare for nearly two decades!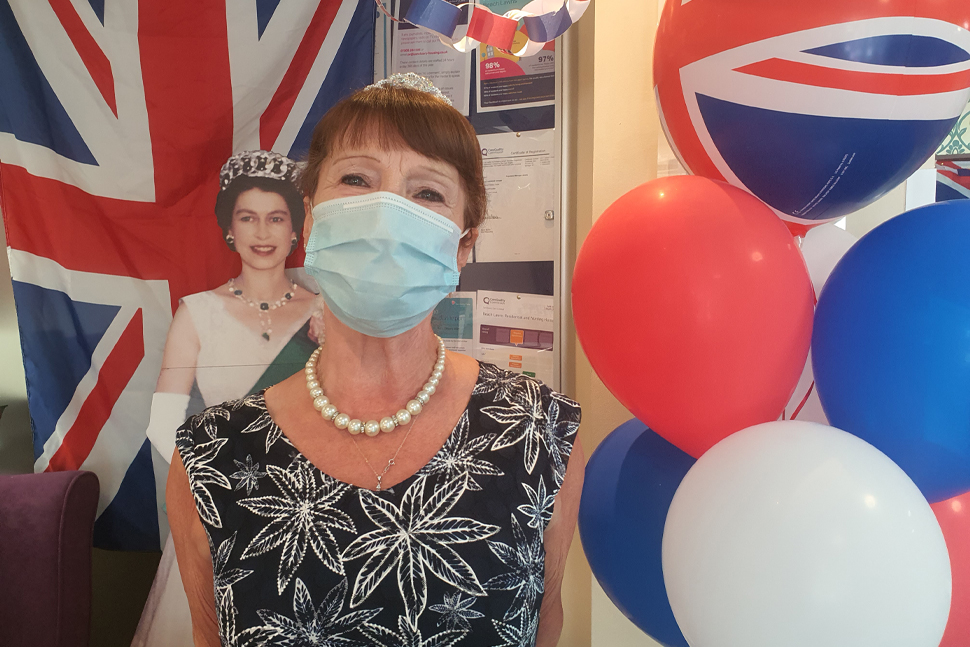 She said: "It's like a second home and I probably spend more time here than I do anywhere else. I just feel like part of the family."
Christine was a care assistant until 18 months ago, when at the age of 65 she fancied a change. The role of activities coordinator came up and Christine was the perfect choice. She explained: "I absolutely loved care but found at my age I wanted to do something different that was not so physical.
Although Christine loves doing one to one care home activities, organising group events where the residents get together and socialise gives Christine such a "buzz."
Restoring some normality
With the global coronavirus pandemic, organising group events was not possible for a while because of residents having to self isolate, but recently Christine was able to organise a wonderful party to celebrate The Queen's birthday.
She said: "Everyone kept to the 2m distancing and it was lovely to see the residents enjoying the music, food and just have something more 'normal'. They are still talking about it now!"
The residents also enjoyed their very own Italy themed day recently. They made pizzas and enjoyed delicious food in the nursing home's gardens, in the heart of Weston-super-Mare.
Amazing teamwork
Christine said the team at the nursing home work together as a family, something which has been even more apparent during the during the coronavirus pandemic.
She explained: "When it all started I felt I had to be here, I just couldn't relax at home. I absolutely love how well we all work as a team. We have been working together supporting each other, whether making beds, cooking, washing up. There is a real team spirit."
On reuniting with loved ones
Recently Sanctuary Care has been able to ease the visiting restrictions in its homes, enabling loved ones to visit the nursing home during pre-booked visits, where extensive precautions are taken to keep residents and their loved ones safe.
She added: "There have been tears because it's been such a long time for the residents. It's been so much harder for them as it has been for us, but the visiting has been going really well."