A-Level student Asha
As part of his Duke of Edinburgh Award, Asha spends time at Bartley Green Lodge, a care home in Birmingham every week.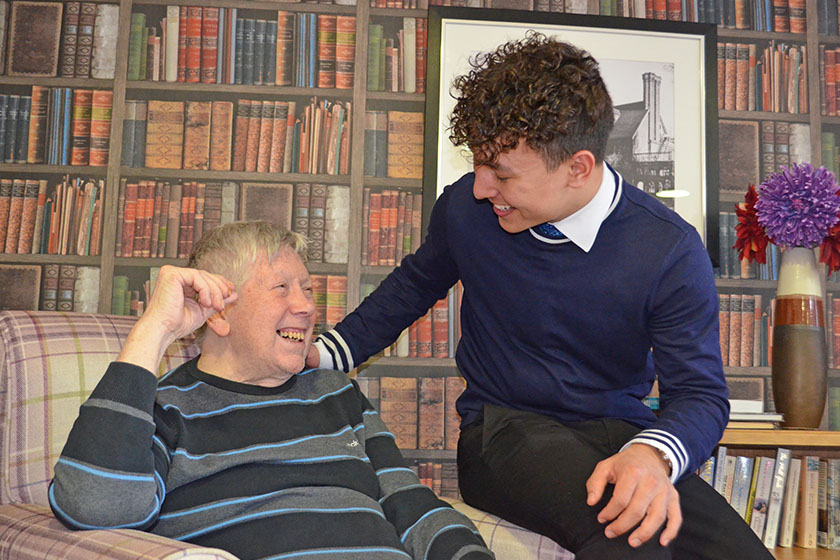 Currently studying at King Edward VI Five Ways School near the care home, he said of his time there: "For me it's relaxing to spend time with the residents and something I really enjoy. A-Levels can be quite stressful so it's a really nice break from that to see the residents.
"I speak to the residents about their experiences and they are always giving me advice. They even like to give me relationship advice! They give me advice about school work and tell me to make sure I work hard."
Bursting with pride
Asha, who is studying chemistry, biology and geography, loves to hear about the residents' children, whom he says clearly make them very proud indeed.
He recalls one of the most memorable moments of his time spent at Bartley Green Lodge. Nursery children had come into the home for a karaoke session. He said: "It was so much fun - I really enjoyed seeing the residents singing and there was lots of dancing."
From a personal point of view Asha said volunteering at the home has been fantastic for his confidence.
As a Duke of Edinburgh Award Approved Activity Provider, Sanctuary Care has almost 40 students like Asha volunteering at its homes in England and Scotland.