My journey so far...
Joining The Laurels Residential and Nursing Home as a Care Assistant two years ago, 21-year-old Abbie knew right away this was her calling. She embarked on her apprenticeship, which bridges the gap between care and nursing roles, learning to take on more clinical responsibilities.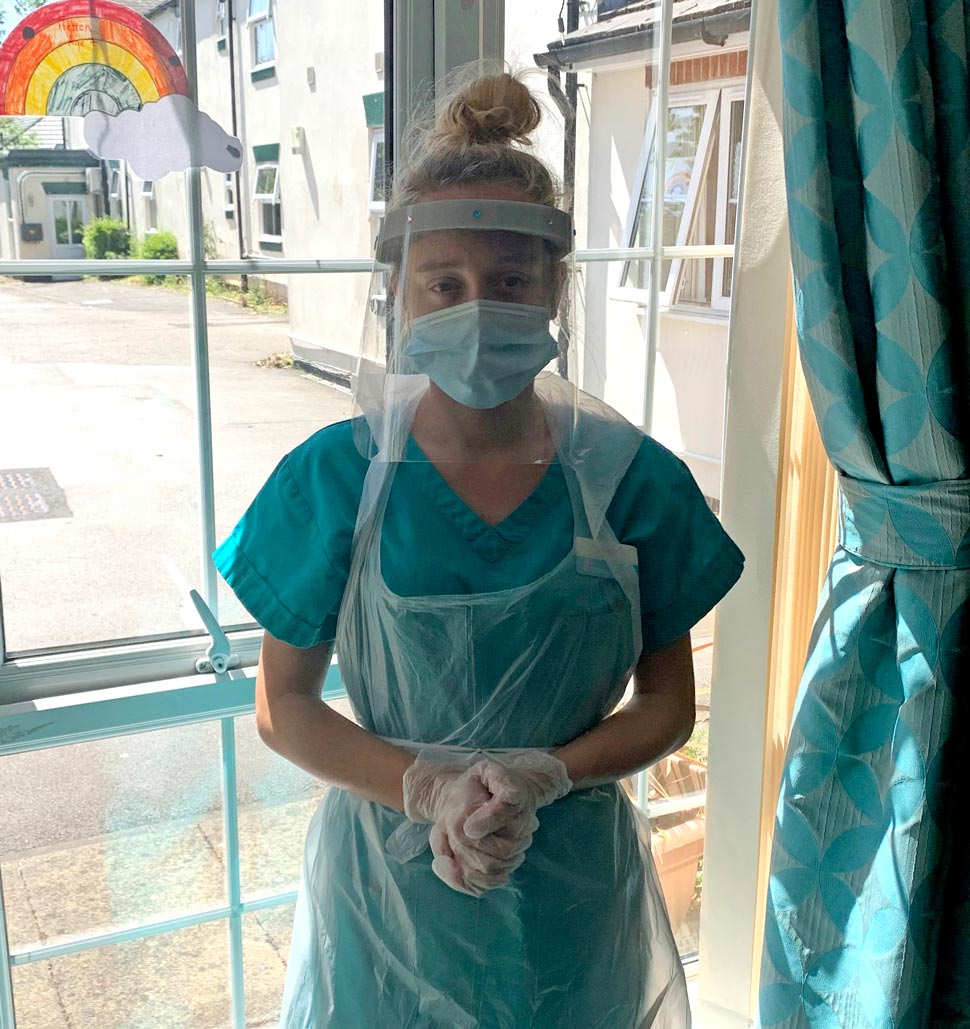 Unprecedented times
Abbie has been stepping up during this global coronavirus pandemic, taking on additional responsibilities, such as ensuring her colleagues are fit and well. She carries out observations on each and every one of them daily, including taking their temperature.
In addition she has been allocating shifts, learning about blood monitoring for residents with diabetes, applying different types of dressings, reassessing residents' continence needs, updating the bespoke electronic care planning app, and more.
Never before has Abbie, or indeed any of her colleagues experienced such an unusual and unprecedented situation as working during a global pandemic.
Keeping spirits high
Abbie said: "It has been very much about keeping residents' spirits up – it can be confusing and for them not being able to see their loved ones, which has been the hardest thing for them."
"It is about making sure that you are doing everything you can do for the residents to make sure they are as comfortable and happy as possible during these strange times."
For Abbie and her colleagues, seeing residents recover from coronavirus has been overwhelming. She said: "It is amazing and such a relief, it gives us such hope."
The way the team at the nursing home have pulled together has inspired Abbie. She added: "They have been amazing and we are all in this together. We are a close team here anyway but even more so now. We have stuck together, making sure nobody feels alone. I feel very proud to work with them."