University student Katie's story
For trainee paramedic Katie Reynolds, working in a care home as part of her course is an amazing way to give something back.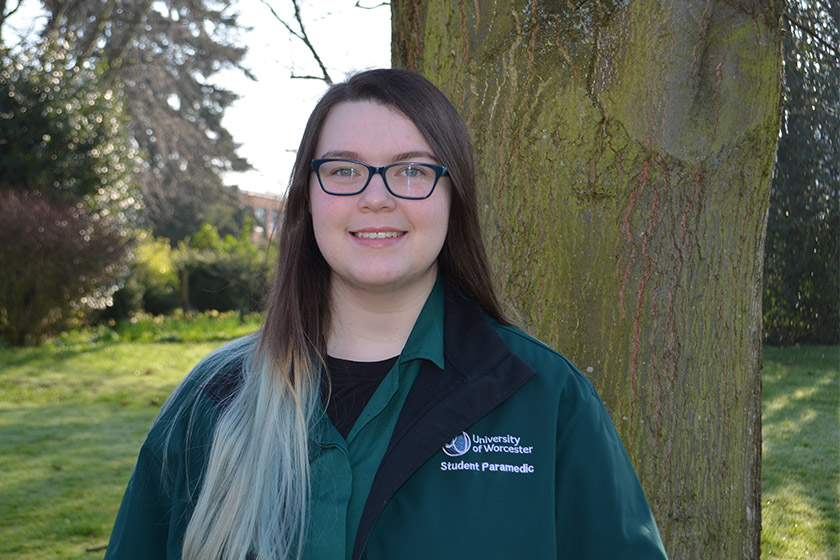 At the age of 20 she is in the first of a three-year course in Paramedic Science at the University of Worcester. For one of her placements she worked at Sanctuary Care's Brambles Residential Care Home, a care home in Redditch, where she can work in her spare time for additional income during her course.
The best bits by far
For Katie, giving her time to support people who have spent their lives building the society we live in is what matters.
She says: "I  love being at the Brambles. What I enjoy is the feeling that you are doing something worthwhile. The highlight for me is when you sit and have a conversation about a resident and their eyes light up. You might be talking about something they enjoy – it's really nice to see."
For Katie, knowing that a resident living with dementia might not remember every detail about their chat or an activity they enjoyed together doesn't matter. "It's about having a dance or singing along to a song they know. In that moment they are smiling and laughing."
As part of her course Katie has also spent time working at our care home in Bromsgrove, Breme Residential Care Home, as well as enjoying placements on the front line shadowing fully fledged paramedics on duty. She said working in a care home is a huge help when it comes to building essential communication skills and also learning about updating care plans, which she does on Sanctuary Care's bespoke care planning app 'kradle'.
Learning about life histories
Hearing all about what the residents did during their careers fascinates Katie. She says: "It's amazing to hear. They could have been looking after the home front or been a GP or a nurse. I have also met former wrestlers and boxers!"