Why I love working as a care assistant
Celebrating our amazing staff during #CarersWeek, we meet Jaz Sandhu, who feels an overwhelming sense of pride working for Sanctuary Care.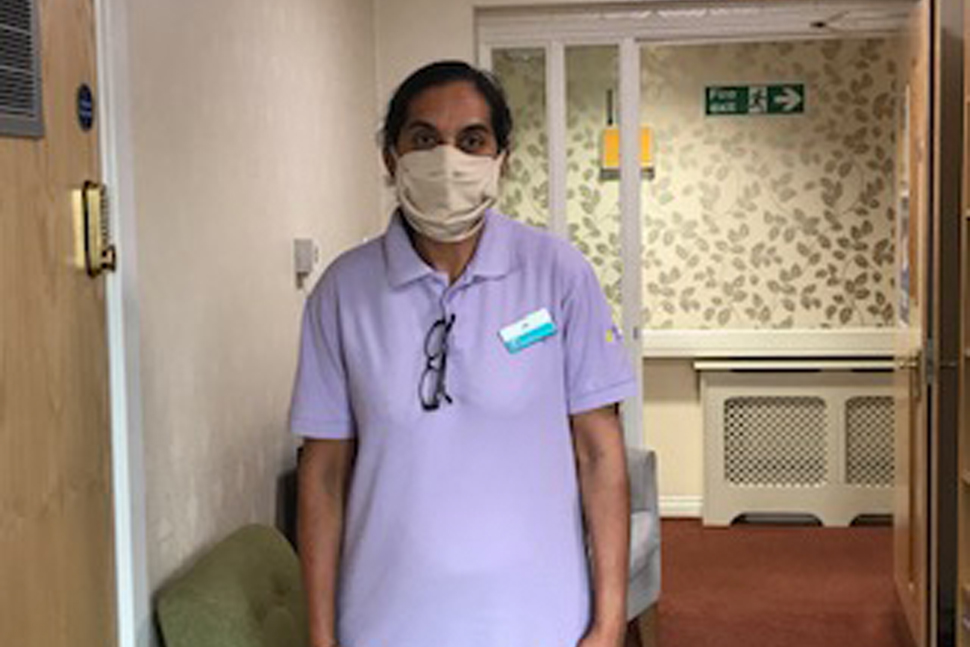 Jaz Sandhu started working at Lammas House Residential Care Home, Sanctuary Care's 'Outstanding'-rated care home in Coventry, seven years ago and absolutely adores the home, her colleagues and most importantly her residents.
She said: "I am really proud to work here – I am in the right place. Our residents are proud of us too as we are very good for them.  We are all very close."
Lammas is a home with a really close-knit family feel, something Jaz feels truly part of. She added: "When I am not working I really miss the residents. If I am on holiday they always ask where I have been and what I have been doing! And they often ask about my children."
Caring during the global coronavirus pandemic
The global coronavirus pandemic has completely changed the way we live and work - and has made Jaz feel an even greater sense of pride to work in care.
She said: "It has been very hard. It is very different now but I am proud we have done so well. I really love my job – it is like the residents are our parents."
Enriching lives
For Jaz, who lives in Coventry, working in such a close team means everyone supports one another to enrich their residents' lives in any way they can. When she has finished delivering personal care, she loves to support with activities. She can often be spotted treating her residents to a nail pampering session to make them feel special. She said: "If we are free we all help each other – the residents love it when we do their nails for them."