Animal magic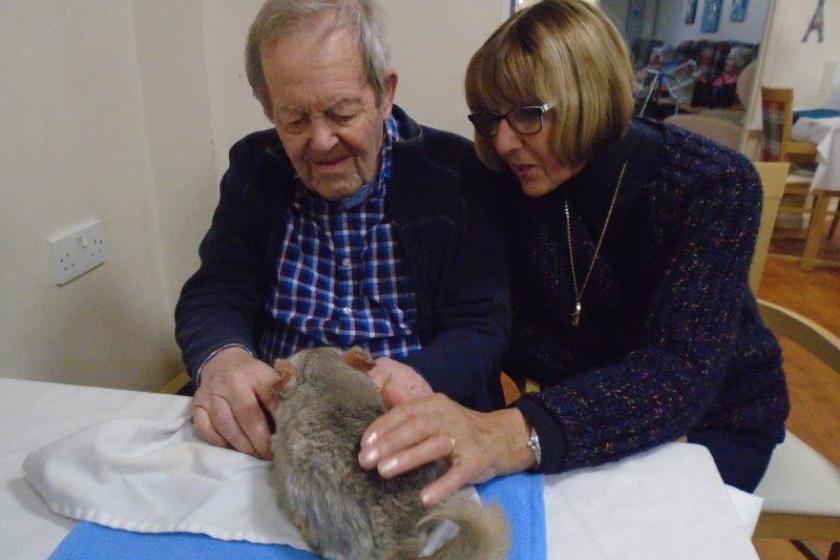 There was animal magic when residents at a Sanctuary Care home in Exmouth received a visit from a collection of cuddly critters.
Getting up close, residents at Fernihurst Nursing Home on Douglas Avenue which provides Nursing Dementia care welcomed furry friends including rabbits, chinchillas and even an owl.
Animal-handlers John and Jenny Bunting from Buckfastleigh have visited Fernihurst to deliver pet therapy for a number of years, something which they love doing. The animal-assisted therapy is proven to promote wellbeing and increase social participation, especially for people living with dementia.
Activities leader, Hazel Tribble said: "It's always so rewarding to see the residents holding and stroking the animals – their faces just light up!
"John and Jenny's visits are so beneficial to our residents; they love welcoming all of the animals into Fernihurst and stroking and handling them is extremely therapeutic."