A friendly visit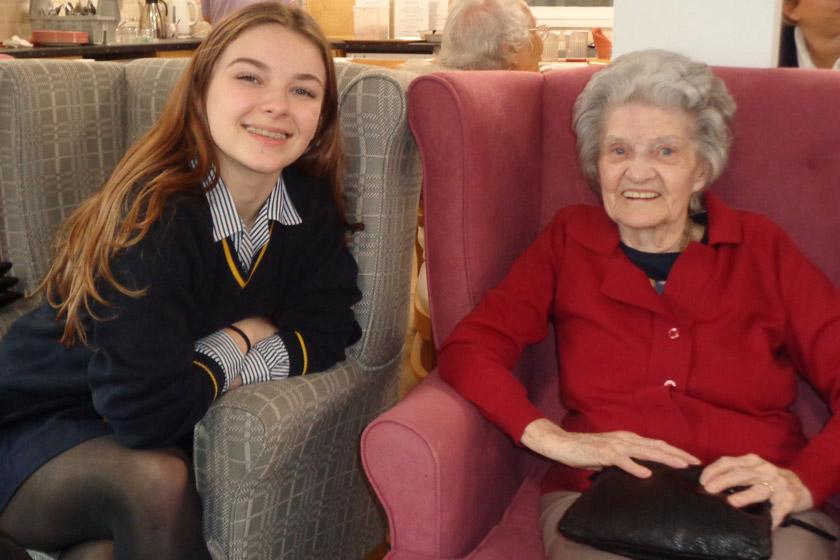 Young high school students visited residents from a Sanctuary Care home in Greenwich to gain a better understanding of dementia.
The team and residents from Riverlee Residential and Nursing Home on Franklin Place welcomed students from Blackheath High School to gain a first-hand insight into caring for a loved one with dementia.
The young ladies, aged 15 to 16 have recently completed their Dementia Friends training – an initiative from the Alzheimer's Society, giving them a better understanding of dementia and the small things that they can do to make a huge difference to the lives of those living with dementia.
Angela Neilson-Nagy, teacher at Blackheath High School said: "Our Year 11 students had a valuable opportunity to use the training they received from the Alzheimer's Society, to spend time talking to the residents at Riverlee, some of whom live with dementia.
"The students really benefitted from and appreciated the time they spent with the residents."
Activities assistant at the home, Philip Kum added: "The students were so respectful and wonderful with our residents.
"Our residents love welcoming new faces into the home and all chatted away very happily – they are looking forward to their next visit."