A walk on the wild-side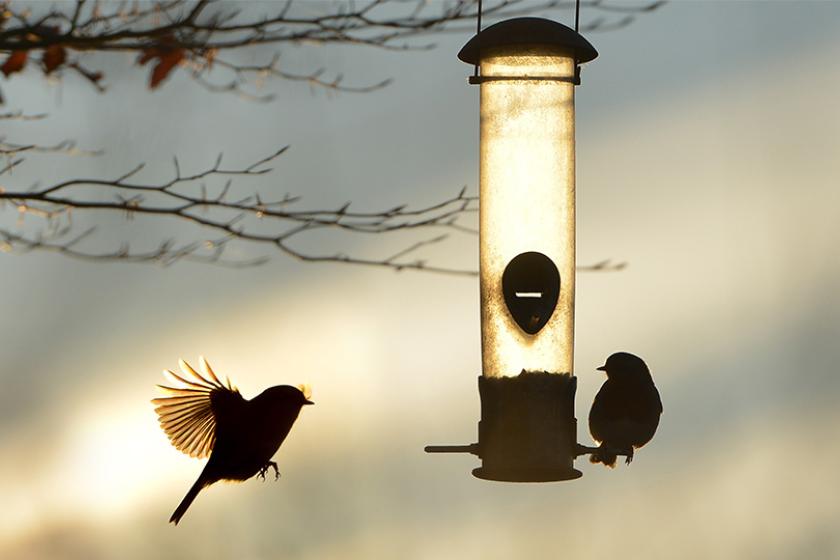 Residents at a Sanctuary Care home in Minehead got creative this week when joined by local nursery children for worldwide wildlife conservation and awareness initiative.
The team and residents at The Winsor Nursing Home on The Avenue welcomed three to five-year-olds from Cheeky Cherubs Day Nursery and Pre-School, also in Minehead for World Wildlife Day which falls each year on 3 March.
Combining seeds, nuts and suet, the children and residents filled bird feeders and moulded bird fat balls, ready to hang in the garden. They also showcased their creative flair, colouring in pictures of well-loved local birds, like the robin, to transform into bright bunting to decorate the windows.
Activities leader at the home, Sue Auger said: "Although the theme for World Wildlife Day this year was 'Big Cats', they are unfortunately few and far between in Minehead which is why we chose to focus on birds -  something a little closer to home!
"Our residents love watching the birds out of the window, and we will hopefully now have even more winged visitors to our garden."
World Wildlife Day is celebrated each year on 3 March, being named by the United National General Assembly in 2013 following the day of signature of the Convention on International Trade in Endangered Species of Wild Fauna and Flora (CITES). It has become the most important global annual event dedicated to wildlife.