Exeter residents enjoy virtual voyage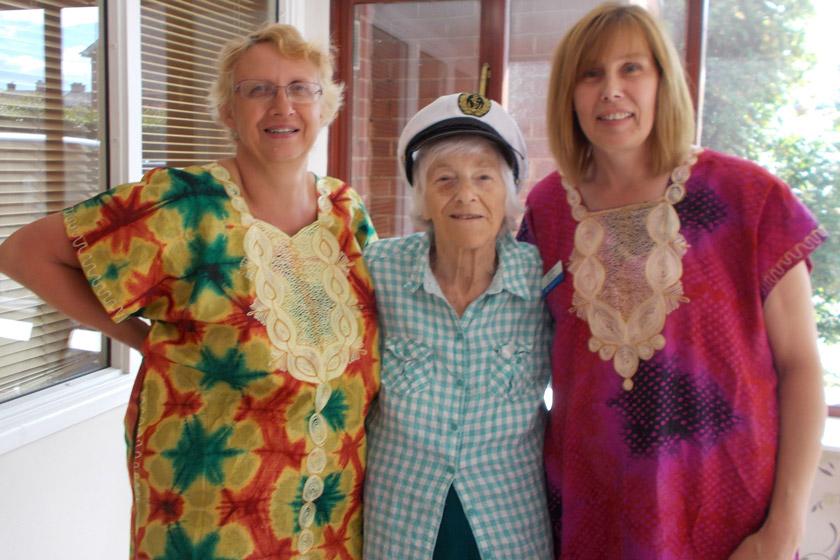 The residents and team at a Sanctuary Care home in Exeter were feeling the holiday fever last week, setting sail on a 'virtual' summer cruise.
Residents at Greenslades Nursing Home in Willeys Avenue embarked on a week-long voyage, exploring the cultures and flavours of different destinations right in the heart of their home.
Boarding passes in hand, the home, which provides nursing care and dementia care, was transformed into a number of popular travelling hot-spots for the residents to enjoy, including India, South Africa, Poland and the Philippines.
Multi-sensory experience
Taking residents on a true sensory journey, the team adorned beautifully bright traditional attire, including stunning saris and South African apron dresses in colourful tie-dye designs.
Residents' taste buds also enjoyed a variety of different cuisine, with highlights including Pianono (Filipino sponge cake roll), Wieprzowa (Polish sausage stew) and South African bobotie (not dissimilar to moussaka).
And it didn't stop there. Residents and the team also enjoyed traditional pastimes including Calahoyo – a Filipino outdoor game where the aim is to throw your game piece nearest the target, Morabaraba – a South African two-player strategy board game, Kapela – the Polish equivalent to Skittles, and many more.
"Everyone was so happy…"
83-year-old resident Sophie Piddington said: "I enjoyed seeing all the clothes – there were fabulous and colourful. Everyone was so happy and cheerful throughout the week."
Speaking of the adventurous week, the Sanctuary Care home's activities leader Debbie Maguire added: "Our summer cruise week was such a great hit with our residents and their loved ones! There were plenty of smiles and laughter, and everyone enjoyed learning about different cultures and traditions. It really was a fascinating week with fantastic food."
About Greenslades
Located in the heart of Exeter, Greenslades is a true home from home with welcoming lounges and dining areas, a light and airy conservatory, a beautiful garden and cosy bedrooms.
Residents can also enjoy being pampered with manicures and hand massages in the home's hairdressing salon. They can also part take in a host of activities from a gardening club and baking to yoga and animal therapy.