Ivy turns 104 in Redditch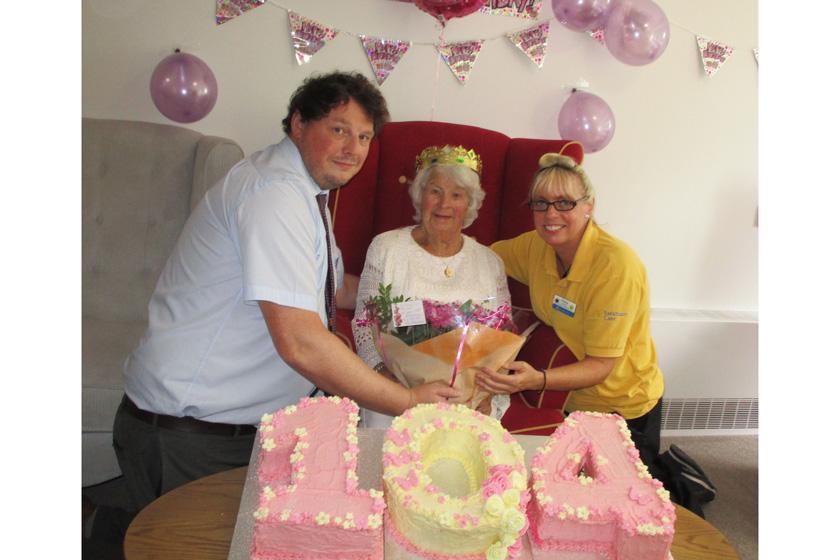 An inspirational lady, who is celebrating her 104th birthday at a Sanctuary Care home in Redditch today, says dancing has been the secret to her longevity.
Ivy Flaherty is marking her milestone birthday today (Tuesday 14 August) with a scrumptious tea party at Brambles Residential Care Home, which provides residential care and dementia care, in Birchfield Road.
Dancing until 90
When asked her secret to reaching such a fantastic age she said: "I absolutely loved ballroom dancing and was dancing up until the age of 90 – that is what kept me so young and active. I started dancing when I was 14 years old."
Ivy was born in Edgbaston, Birmingham and is the last surviving of her two brothers and two sisters.
After meeting her late husband Larry on a blind date, the couple tied the knot on St George's Day when Ivy was 24 years old.
During the war shop worker Ivy served the country by working in the Austin factory in Birmingham which made ammunition for the war effort, while husband Larry worked as an electrician and eventually worked for the Midland Electricity Board.
The couple spent their married life in Birmingham and went on to have one daughter, one grandson and two great-grandchildren.
Only looks 70
The Sanctuary Care home's manager Andy Woodward said: "It's so wonderful to celebrate another milestone birthday with Ivy and her loved ones – she is such an active lady, who is warm and brings a smile to everyone's face. You would never believe she is over 100, she only looks about 70!"