Florence celebrates 104th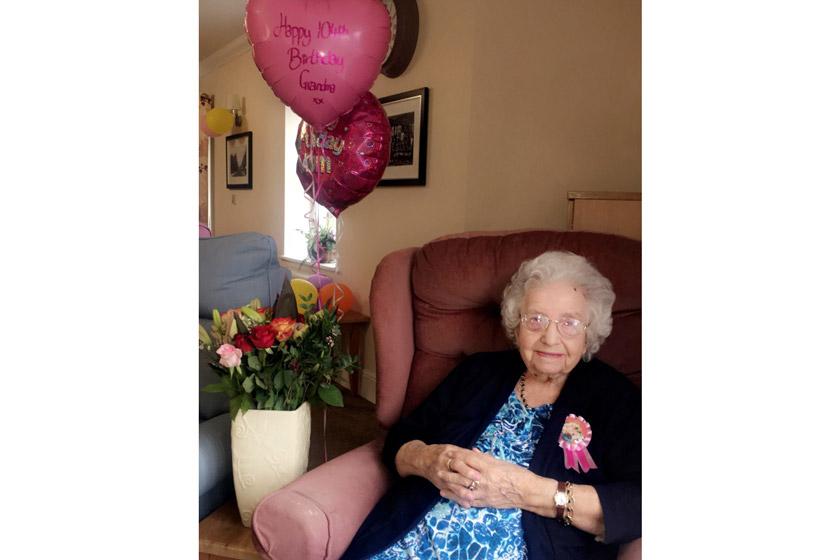 A talented pianist who lives at a Sanctuary Care home in Bushbury is celebrating a milestone birthday.
Surround by her loving family, Florence Bradnock celebrated her 104th birthday yesterday (Monday 15 October) at Highcroft Hall Residential Care Home on Old Fallings Lane.
Playing well into her 100s, Florence could always play by ear, without any music sheet. Her interest in music started when her older sister Lily brought her a piano when she was only 14.
Florence was born in George Street, Ettingshall to parents Alice and George and is now the last surviving of her six siblings. George was a blacksmith and during the war years acted as a farrier for the horses used in battle on the frontline in Belgium.
Florence first met husband-to-be Francis at the Ever Ready Factory, Park Lane where she worked. The couple later married in 1940 and were blessed with two daughters, Eileen and Christine. Then went on to have 75 wonderful years of marriage.
Daughter Eileen said: "Mum is amazing and is such a kind and likeable person, always taking such an interest in her family. She and dad were devoted to each other and were never apart – they were inseparable."
Speaking of her mum's love of music Eileen added: "She was always playing at parties and Christmas!"
The family has now blossomed to include four grandchildren and five great-grandchildren, ranging in age from 14 to just one.